News
SIUI Passes TüVSüD Unannounced Audits(Flight Inspection)
On the morning of October 24, inspectors from TuVSuD Group came to pay an unexpected visit to SIUI to carry out the TuVSuD Unannounced audits(flight inspection), while SIUI colleagues were working hard as usual in their respective positions.
Colleagues in Research and Development, Production, Quality Control and other departments responded immediately after receiving the notification, and cooperated actively with the inspectors on the audits, which were mainly to find out whether or not the production, testing, products are compliant with the technical documents and regulations. Also, examining the labeling and traceability of the products were part of the audits, and they conducted an on-site spot check to see if the supplied material quantity is in line with the final product quantity, apart from assessing the consistency of key production process.
TüVSüD Unannounced audits (flight inspection) requires certification agency to conduct a flight inspection on each medical equipment manufacturer at least once every 3 years in every 5-year period verified by CE certificate, according to a technical document which includes a defined sampling plan on auditing Class IIa and Class IIb medical equipments. A flight inspection doesn't give any advance notice, it requires 2 inspectors to conduct product samplings in the factory or warehouse of the medical equipment manufacturers.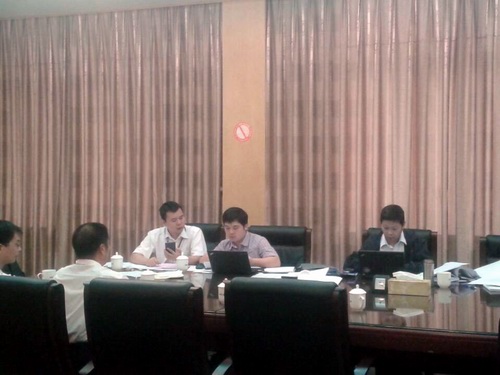 Inspectors auditing the quality system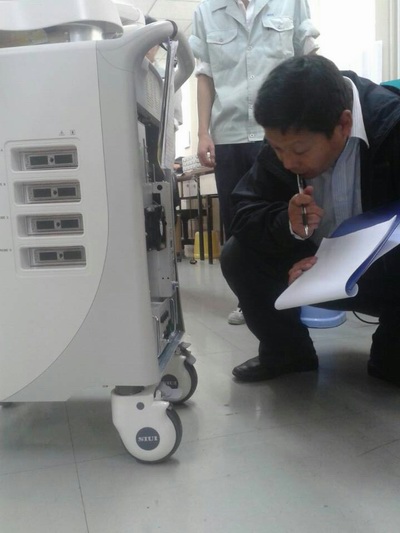 Inspectors spot checking the product production process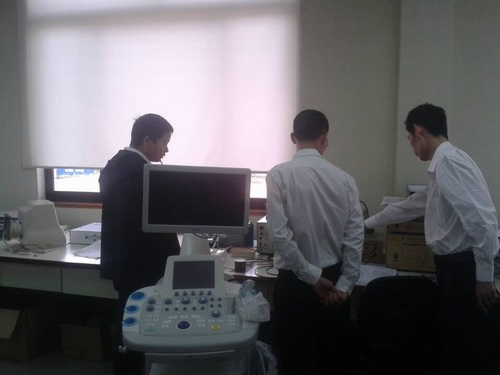 Inspectors spot checking the product factory inspection process
After the audit that lasted for a whole day, at 4:00 pm, in the audit result announcing meeting, inspectors said that the operating system of SIUI is effective, which they are delighted to see, and they believed SIUI is capable of carrying forward the national ultrasound brand. In the end, the inspectors announced that SIUI passes the flight check successfully, and is allowed to maintain CE certificate, which enable SIUI to continue selling its products in the whole EU territory.