News
SIUI showcased its novel product portfolio during #RSNA2017
The Radiological Society of North America (RSNA) is an international society of radiologists, medical physicists and other medical professionals with more than 54,000 members from 136 countries across the globe. Every year, SIUI joins this event with its latest innovations in medical care.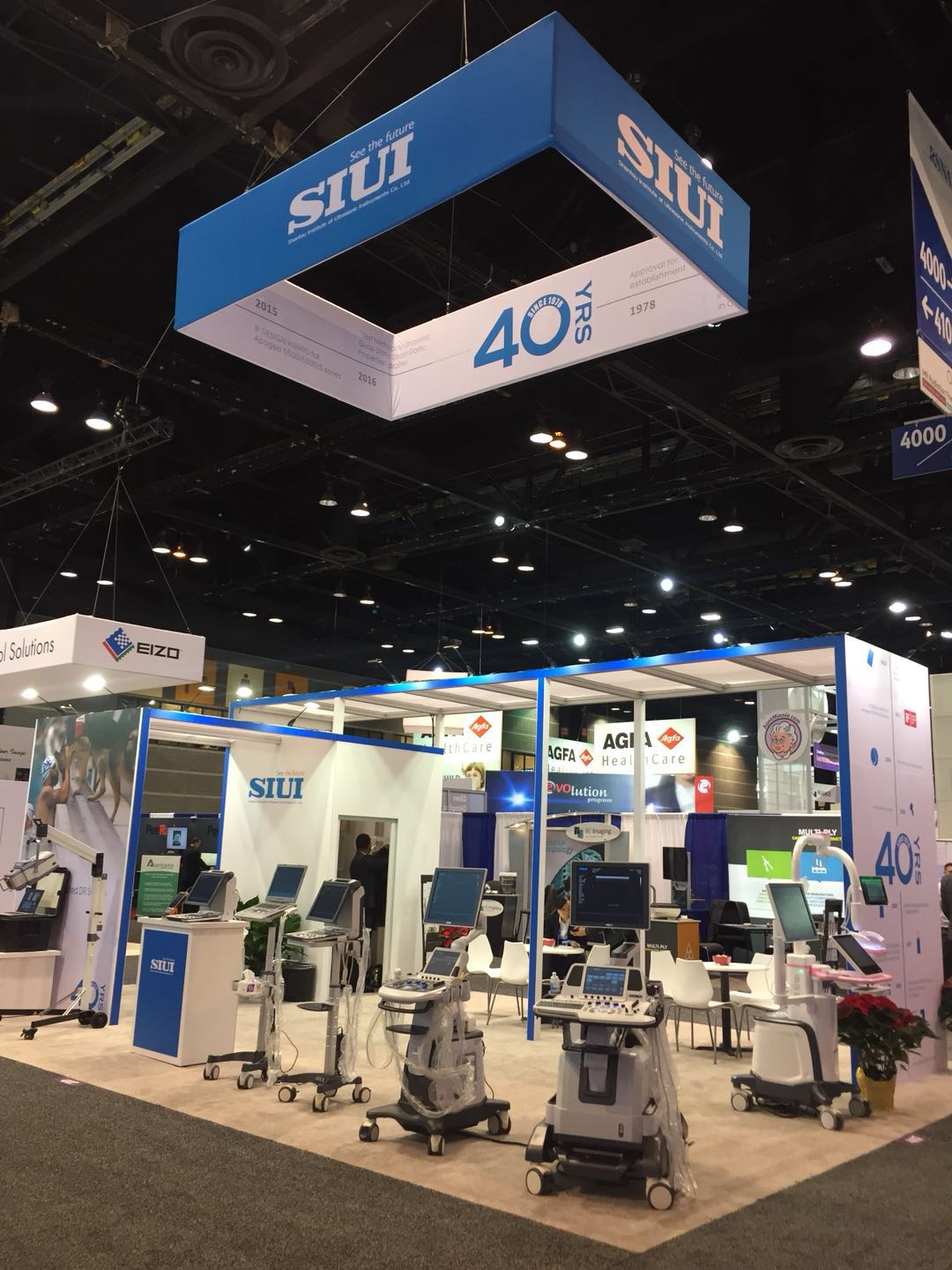 The latest product on show is our intelligent breast volume ultrasound system-IBUS BE3, which represents the new ultrasound modality. It is its novel appearance, comfortable patient experience and convenient workflow that attract the visitors.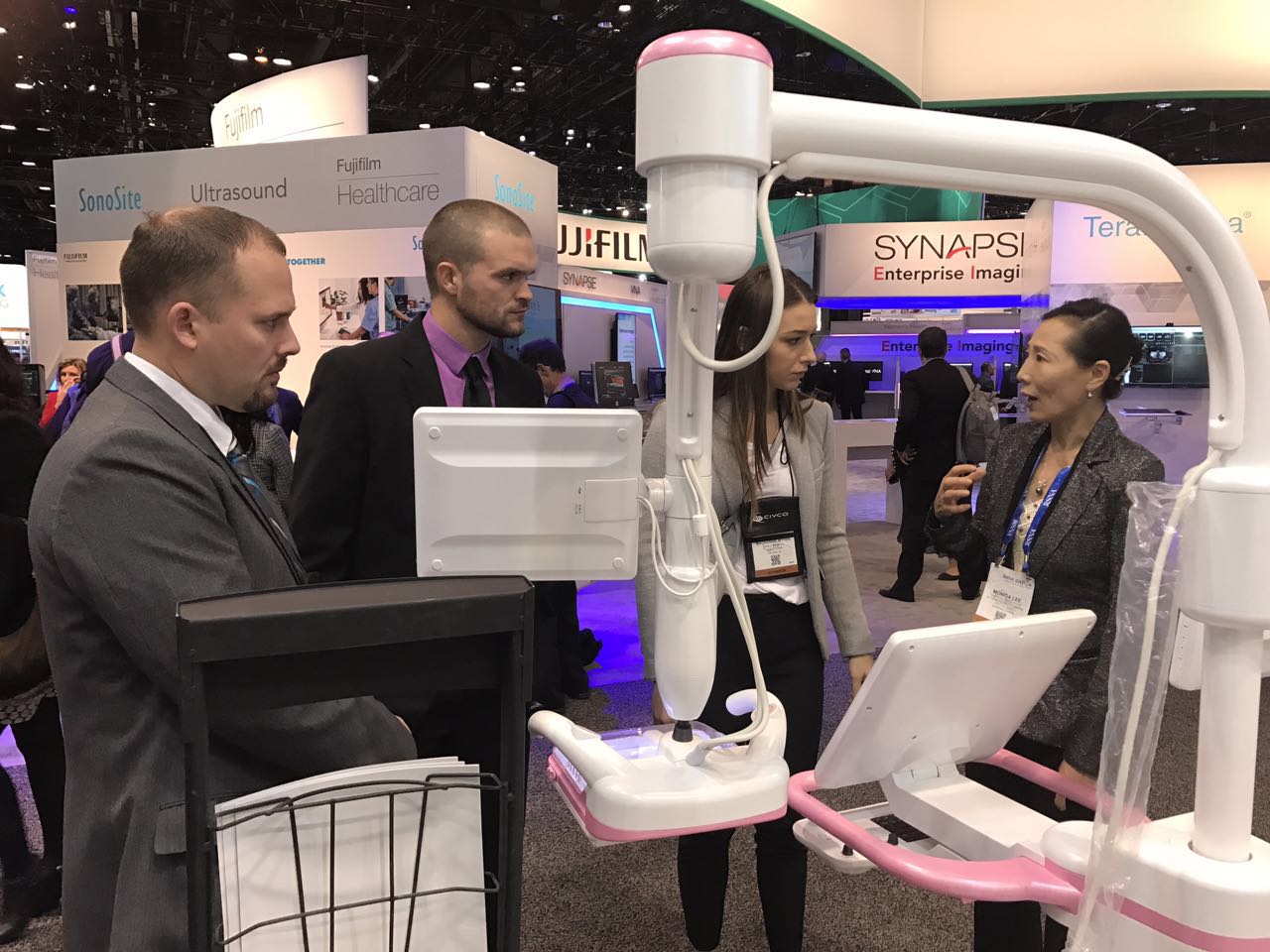 Also, we have our high-end trolley machines Apogee 5800 and Apogee 5500 on display, which stand out for their ergonomic design and excellent image quality. Applied with SIUI's advanced cardiac analysis functions –Auto EF, Auto SG, some of our high-end systems can now help doctors assess myocardial strain with ease and accuracy.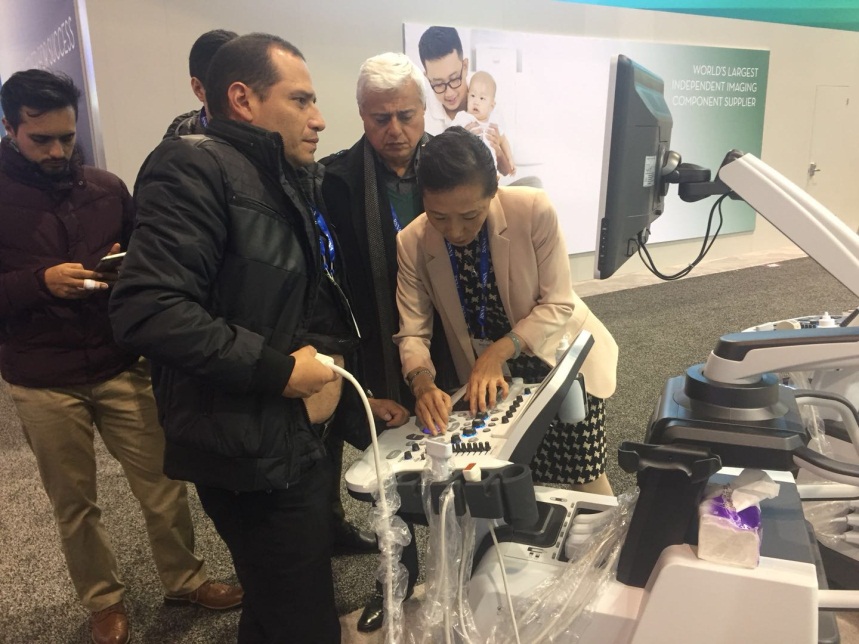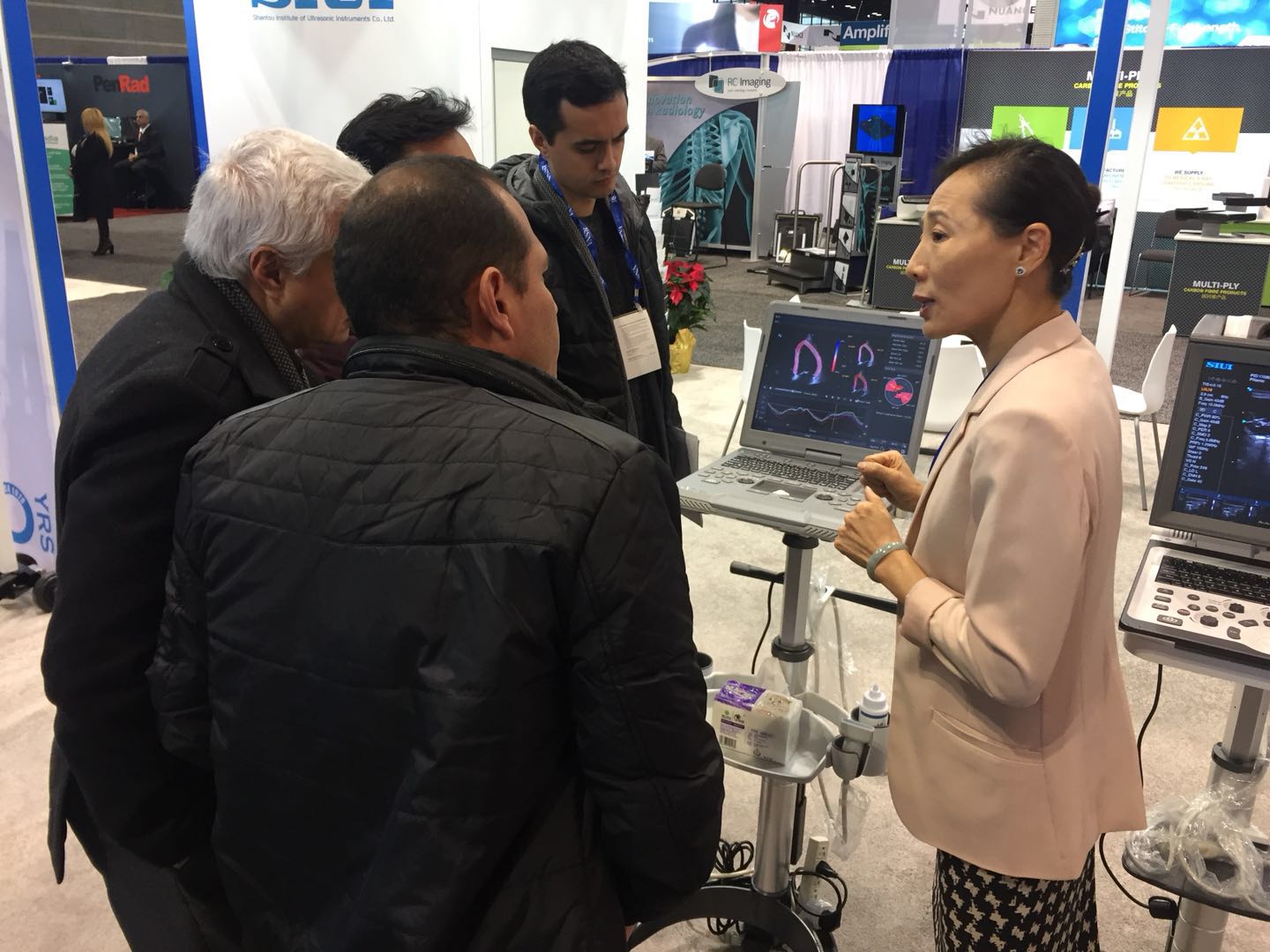 With its 40 years birthday getting close, SIUI will stay true and real to deliver excellent ultrasound imaging systems to its customers