News
SIUI presented its innovated products at Arab Health 2018
SIUI exhibited at Arab Health 2018, which was held from Jan.29 to Feb.1 in Dubai, UAE. As the largest exhibition in the Middle East, it offers an important opportunity for players to build relationships within the healthcare industry.
This year, SIUI displayed full ultrasound imaging systems, including Apogee 5800, Apogee 5300, Apogee 3300 Neo, Apogee 1000 Neo, Apogee 2300, Apogee 2100, as well as the portable wireless DR system SR-1000 and the intelligent breast volume ultrasound system IBUS BE3.
Apogee 5800 was highly praised by medical professionals for its superior image quality and the advanced cardiac measurement functions. While the upgraded Apogee 3300 Neo stood out from its competitors for its image quality and high cost performance.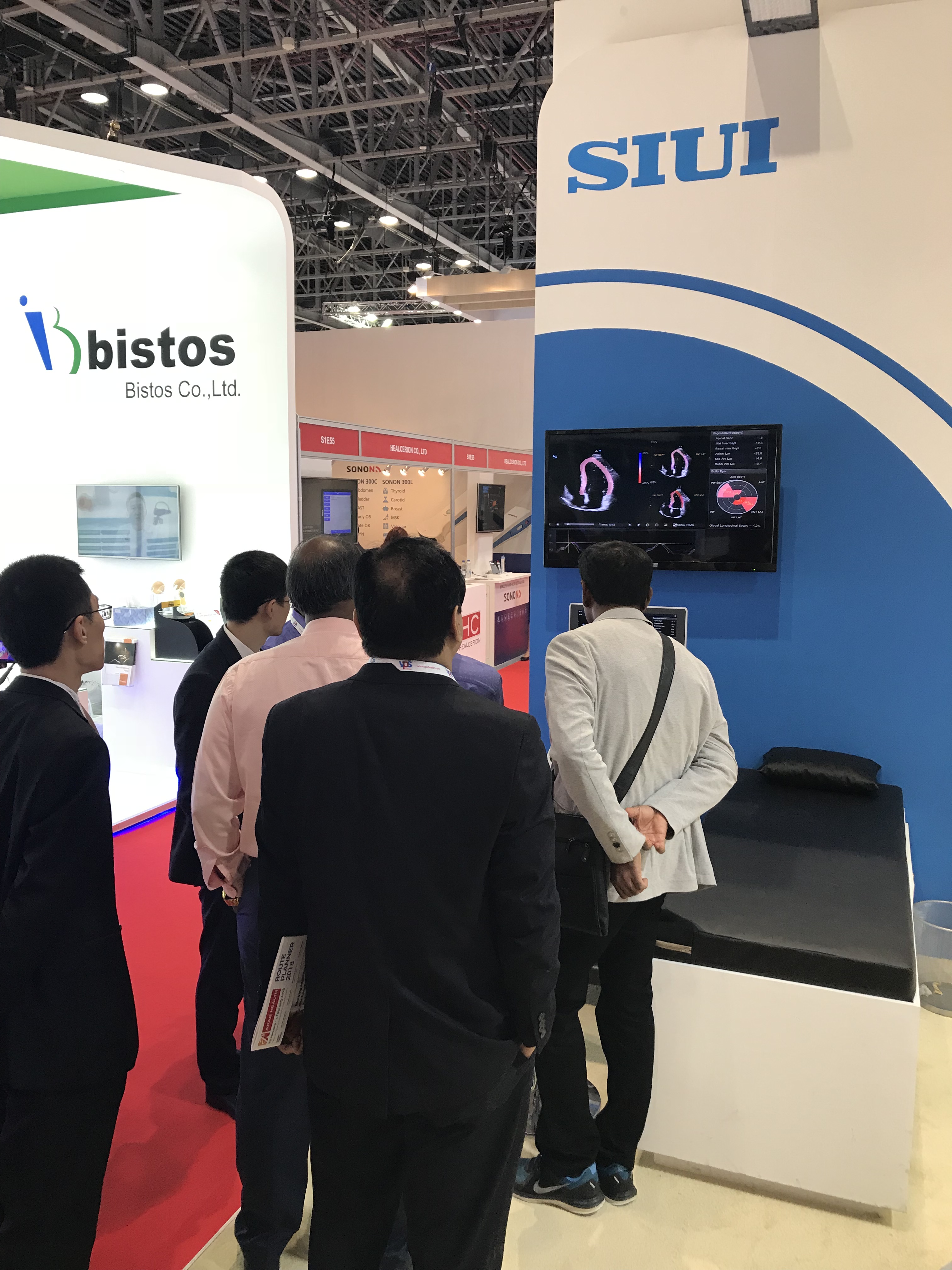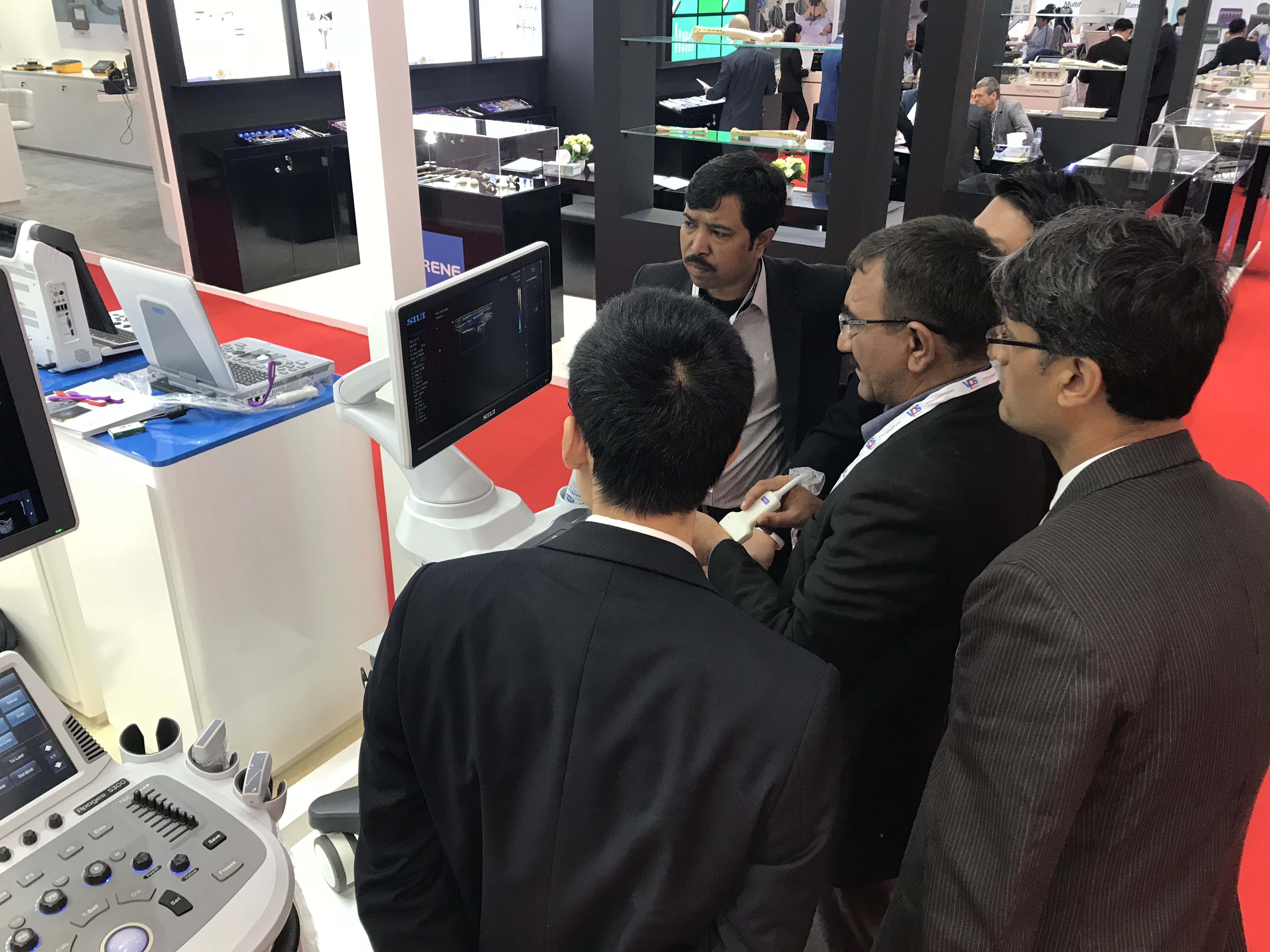 The portable wireless DR system SR-1000 received the most attentions during the exhibition. Consisted of generator, wireless detector, workstation and carry case, the integrated system satisfied visitors with its portability, systematicity, broad applicability and stability. Its market potential is highly expected.
As the new ultrasound modality, SIUI IBUS BE3 attracted a lot of visitors. Knowing its advantage over mammography and its difference from Elastography, customers all have faith in its future.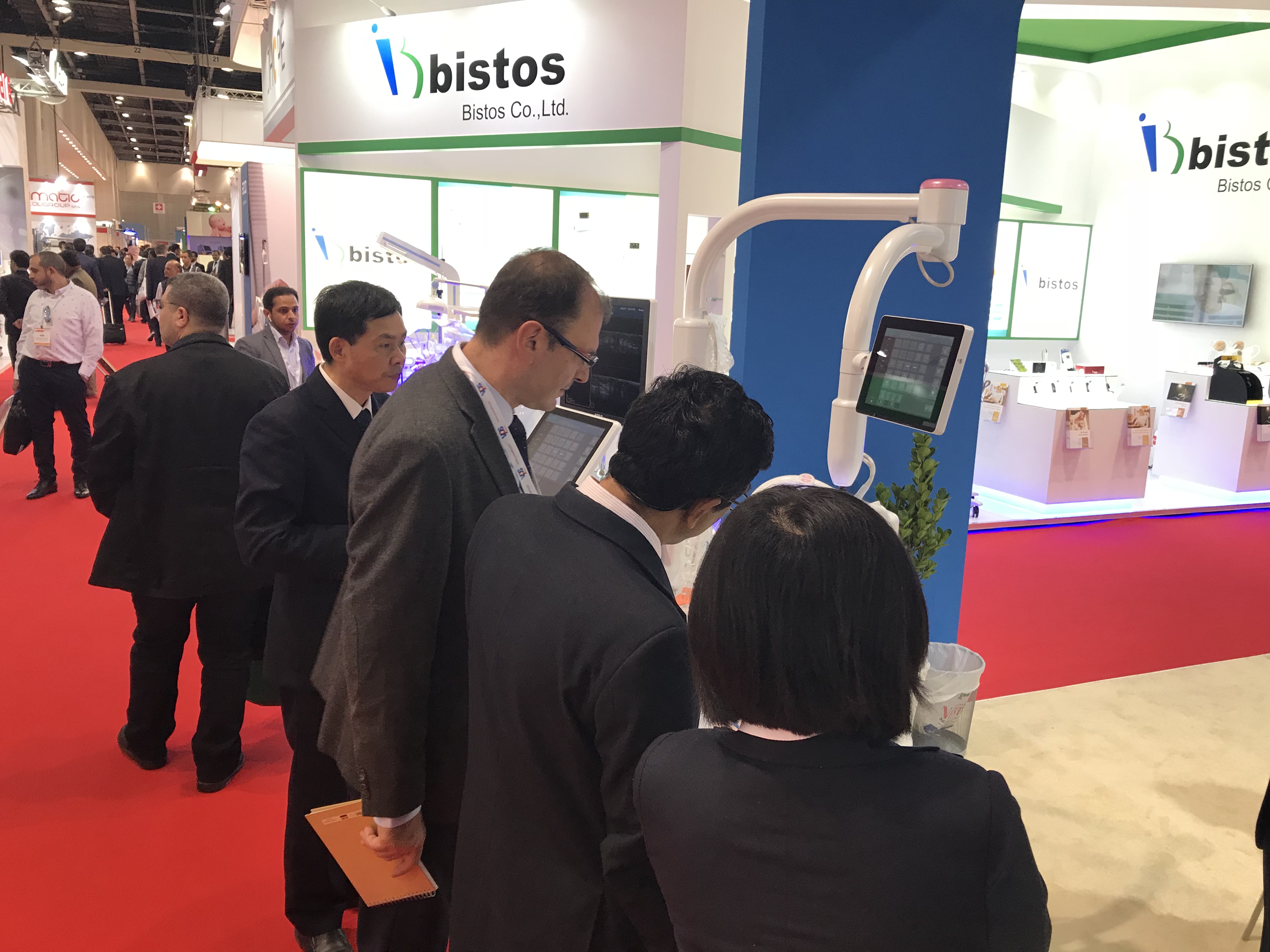 Thanks for Arab Health. As a fruitful event, we not only reinforce our relationship with existing partners, but also make acquaintance with new ones in blank markets.