News
SIUI Healthcare Solutions Shines at Hospitalar 2019
Hospitalar was grandly held on May 21-24, 2019 in San Paulo, Brazil. Stick to "Technology for life", SIUI carried out the idea of "Smart service empowers life"to cater the new trend of the medical revolution this year. Thus, SIUI brought its latest top-notch Color Doppler ultrasound imaging solutions, Apogee 6 Series including 5800 Genius, Apogee 6300 and SIUI MAI medical IOT (Internet of Things) to the South America market at Hospitalar 2019. Altogether with SIUI classic portable ultrasound imaging solutions Apogee 2300, Apogee 1000 Neo, and digital portable x-ray solution SR-1000, showing the brand strength and sharing newest ideas of nowadays medical industry with worldwide professionals.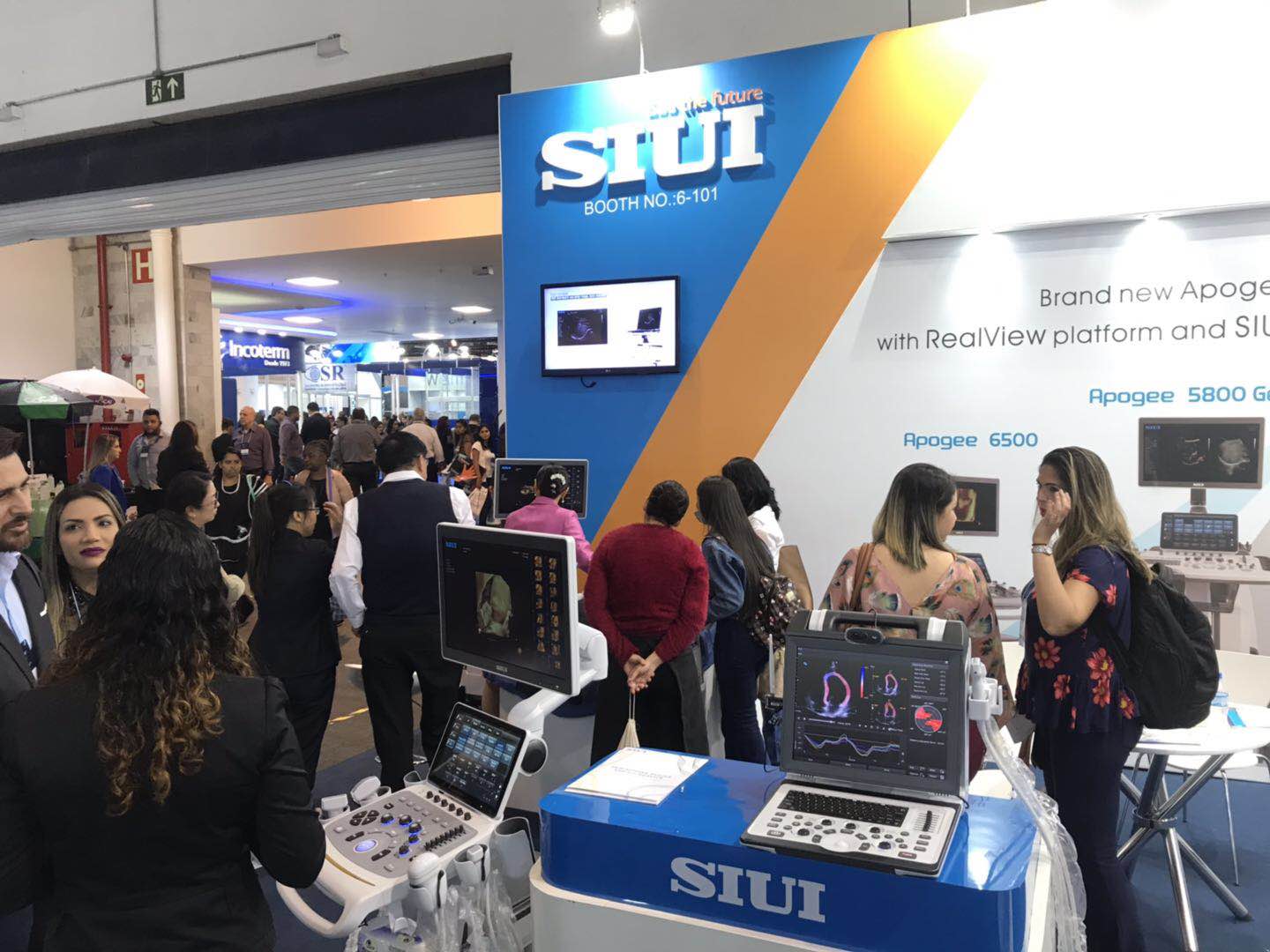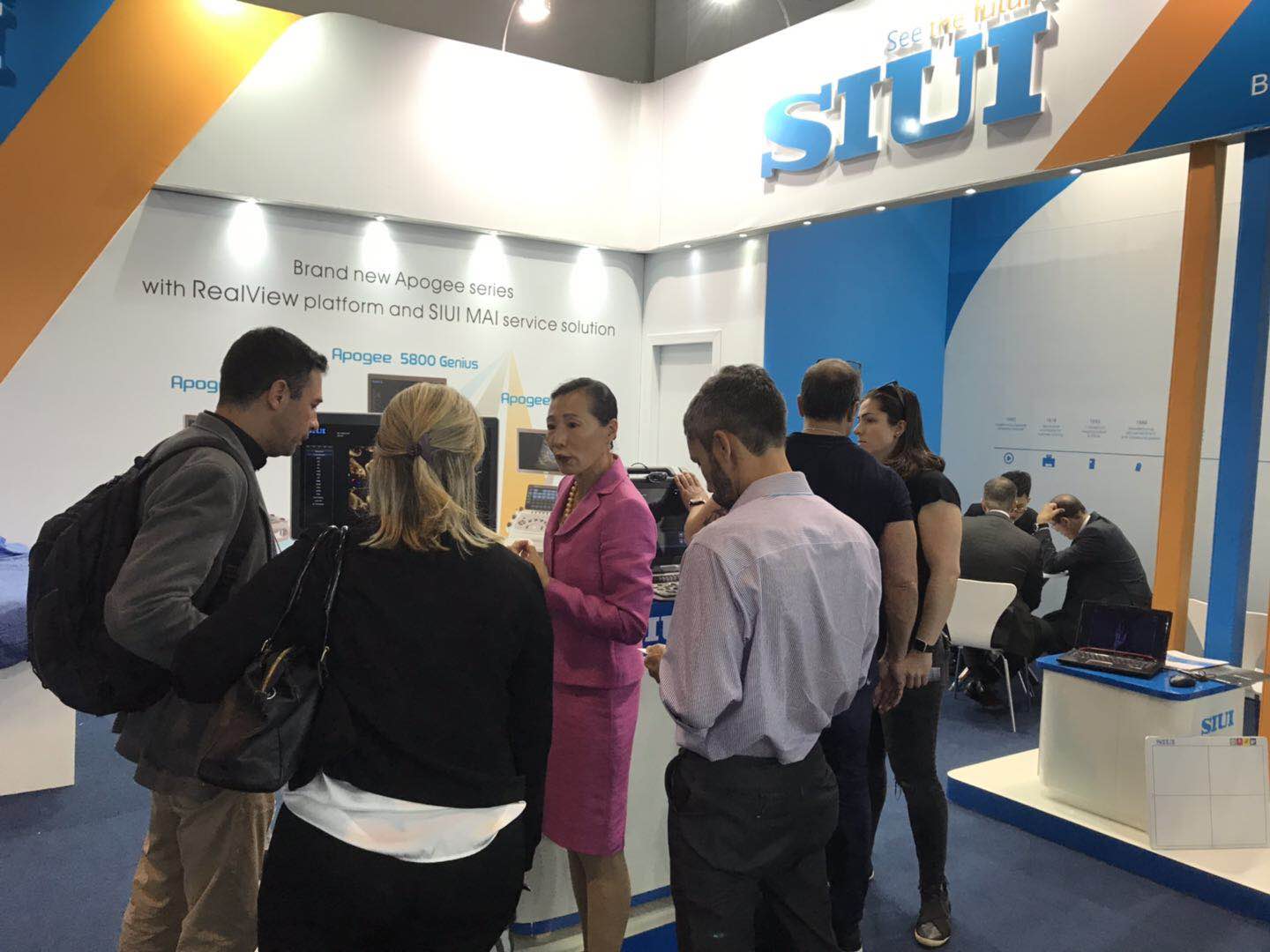 New Apogee Series Color Doppler Ultrasound Imaging Solutions
It's the debut of SIUI Apogee 5800 Genius and Apogee 6300 at Hospitalar. Powered by the cutting-edge RealView imaging processing technology and the up-to-date specialized transducer technology, the newly launched series achieves a 70% upgrade in the overall operational performance. And the advanced clinical solutions empower its outstanding performance in diagnosis of miscellaneous diseases like cancers, chronic diseases, etc. Besides, equipped with the intelligent processing technology, it delivers excellent image quality at a high working efficiency. Moreover, its innovative solutions shape a higher value with comprehensive clinical functions and powerful database. It's worth to mention that, Apogee 5800 Genius wowed lots of attendees with its outstanding image quality. And the Auto OB in Obstetrics exam of high accuracy also won great admiration.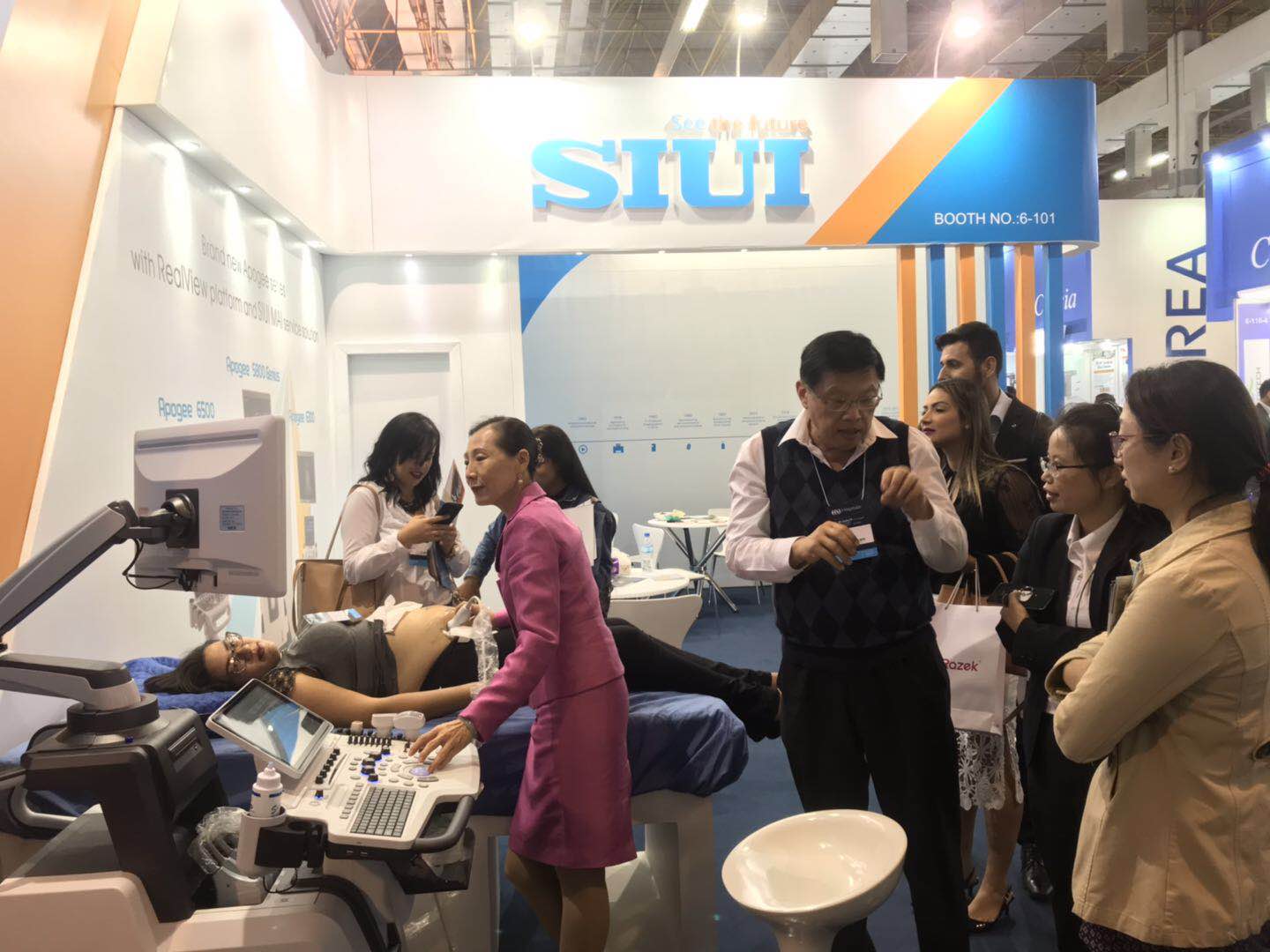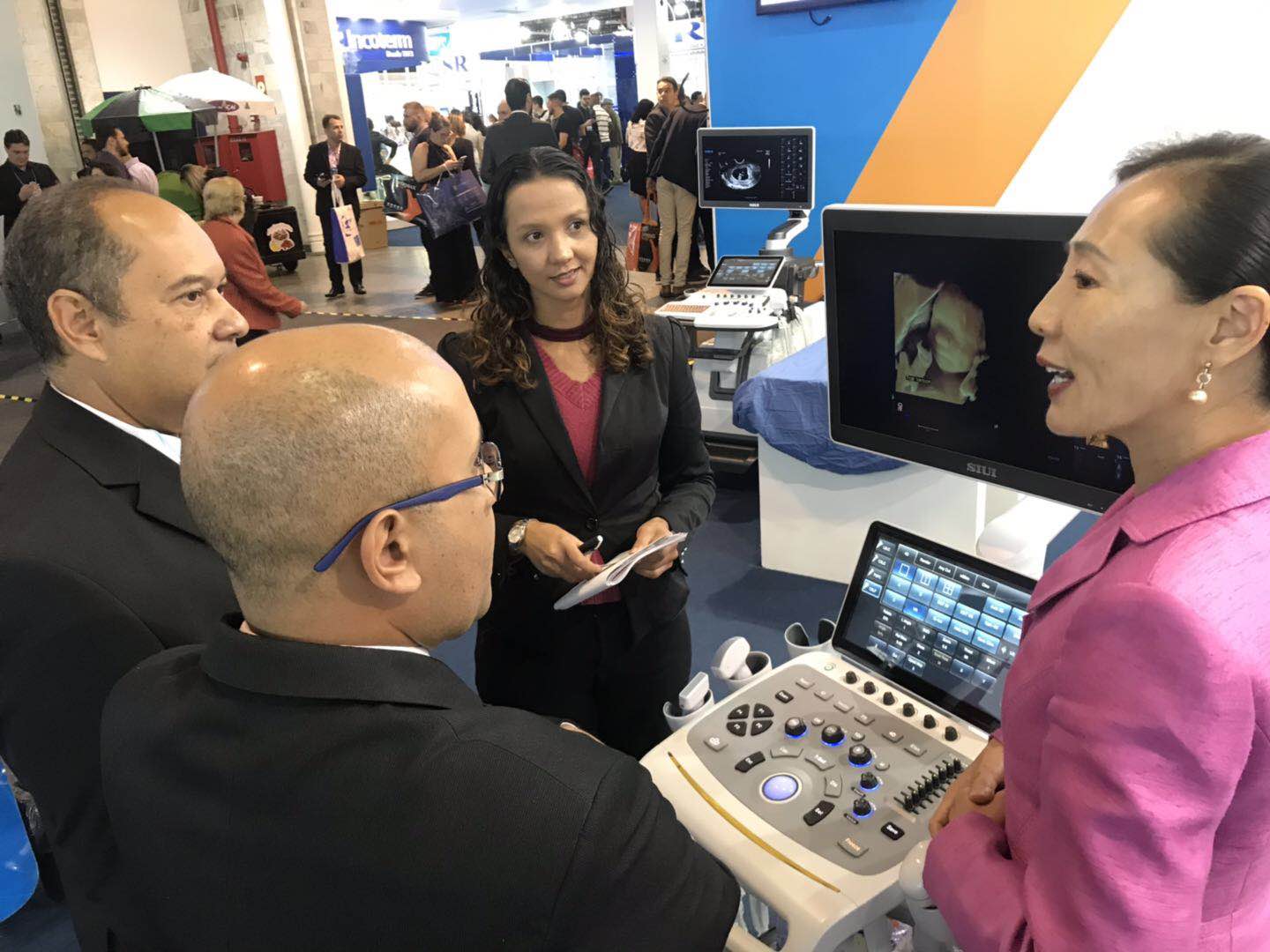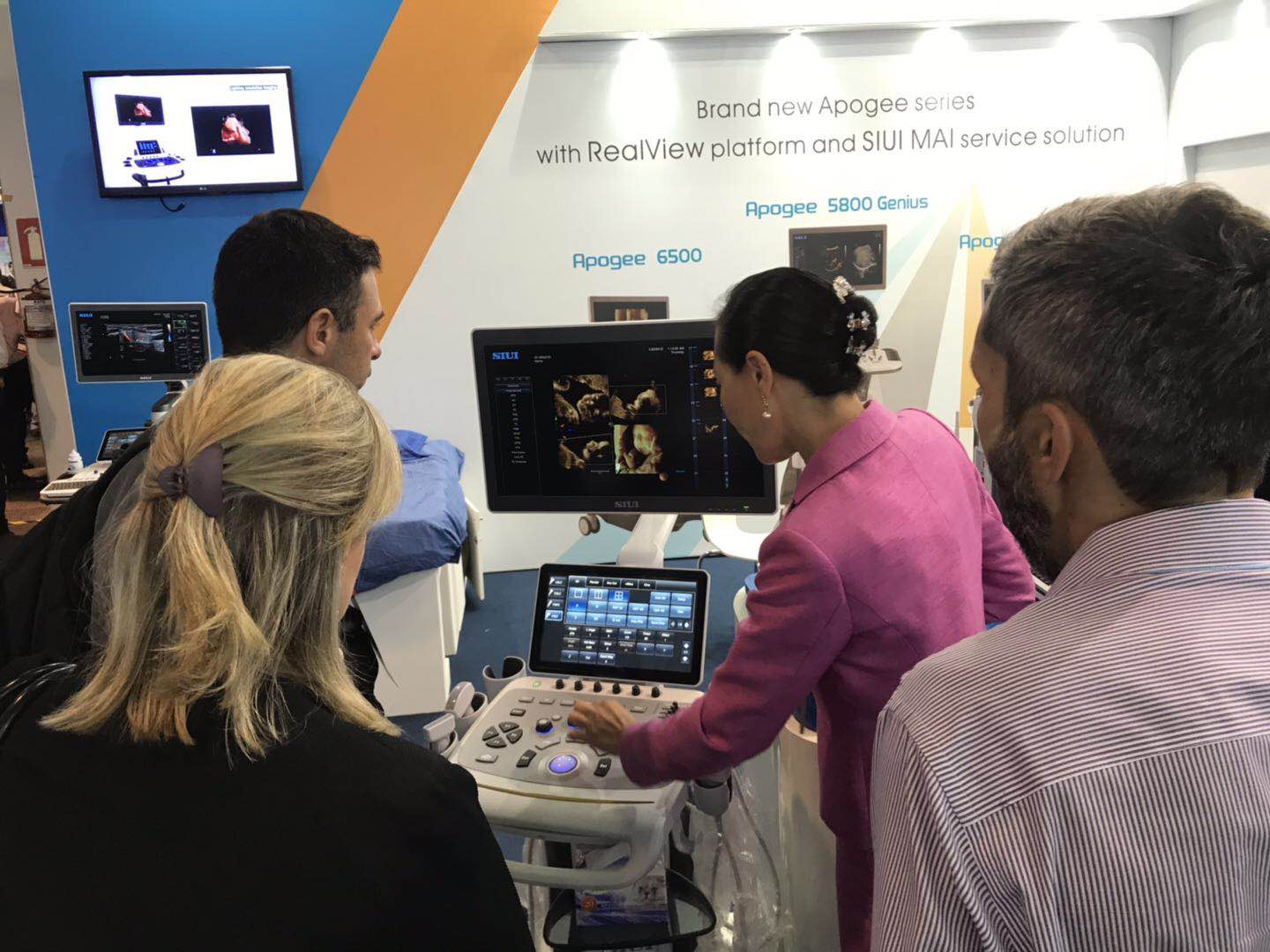 SIUI Portable Solutions
Besides, SIUI classic portable ultrasound imaging solutions Apogee 2300, Apogee 1000 Neo, and digital portable x-ray solution SR-1000 were also showcased at Hospitalar 2019. SIUI portable solutions are the smart choice to benefit the diagnosis no matter in clinic, operation room and outdoors etc.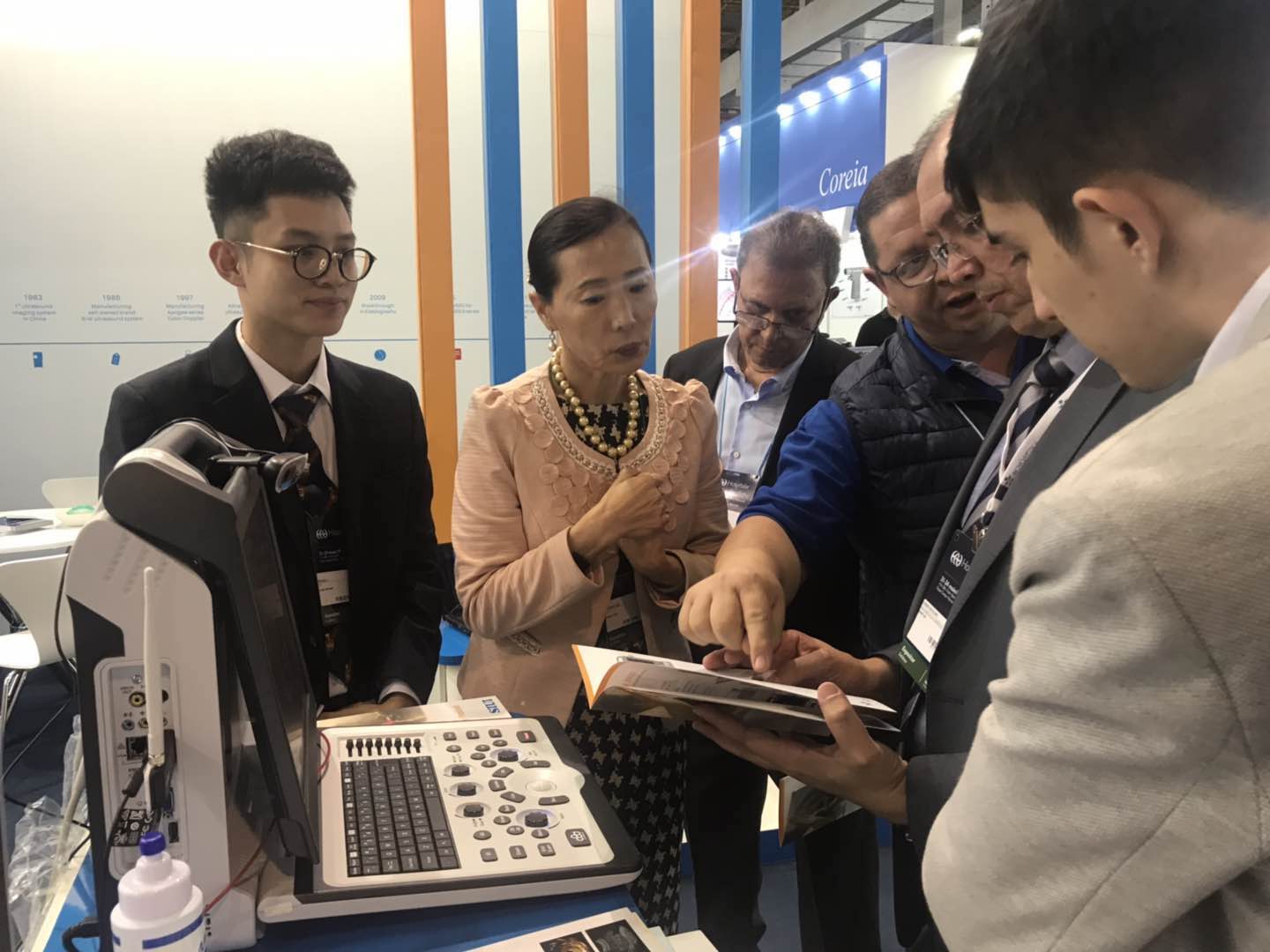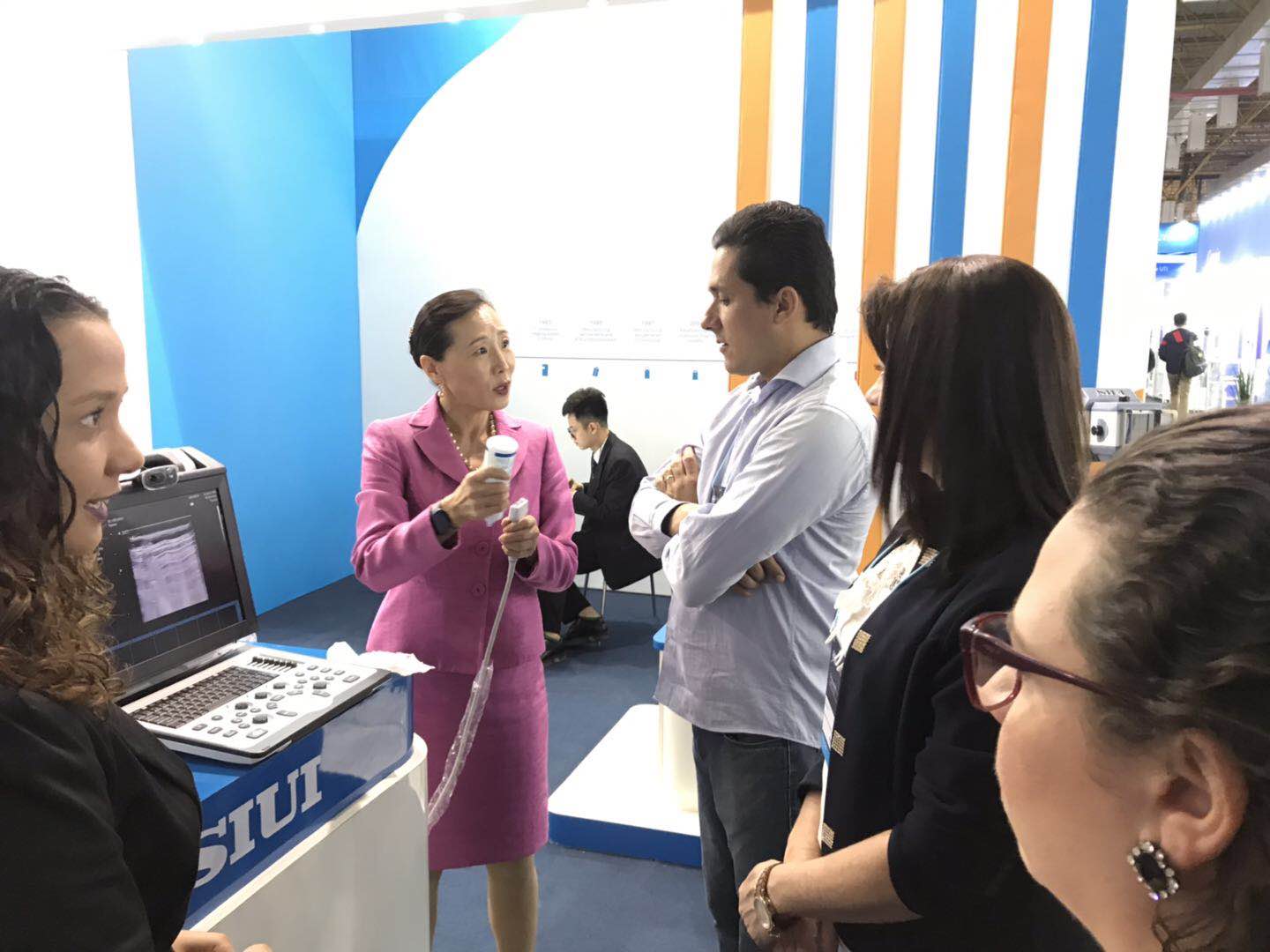 SIUI MAI Live Service for Ultrasound
The development of medical industry nowadays is not only about compact workflow, advanced imaging technology and precise algorithm, but also the integration with Artificial Intelligence(AI). Except for SIUI's preeminent ultrasound imaging solutions, an intelligent value-added solution SIUI MAI was also showcased and has attracted great attention in Hospitalar. SIUI MAI, live service for ultrasound, is the product of medical IOT (Internet of Things) developed by SIUI. It provides a communication platform to combine the manufacturers, distributors and end users together.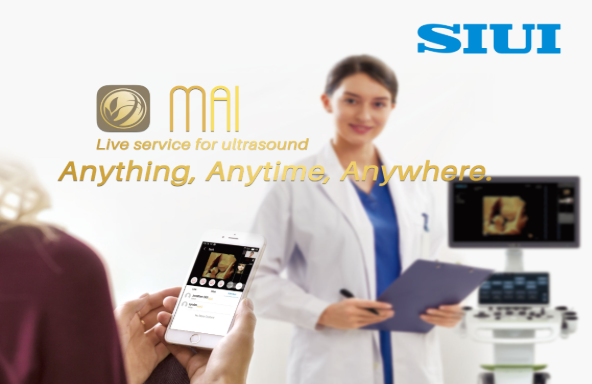 Hospitalar is the stepping stone to the medical market of South America, and it's SIUI's pleasure to show "Innovated in China" to the world. SIUI's journey never stops. See you at Mediagnostics in Moscow!