News
SIUI Brand New Apogee Series Attract Much Attention at Mediagnostics 2019
The busy May is drawing to a full stop, Mediagnostics 2019 in Moscow, Russia was successfully wrapped. At the trade show this year, SIUI's brand new ultrasound imaging solutions--- Apogee 6500 and Apogee 6300 had attracted much attention with intelligent processing technology, excellent image quality, high working efficiency and ergonomic design.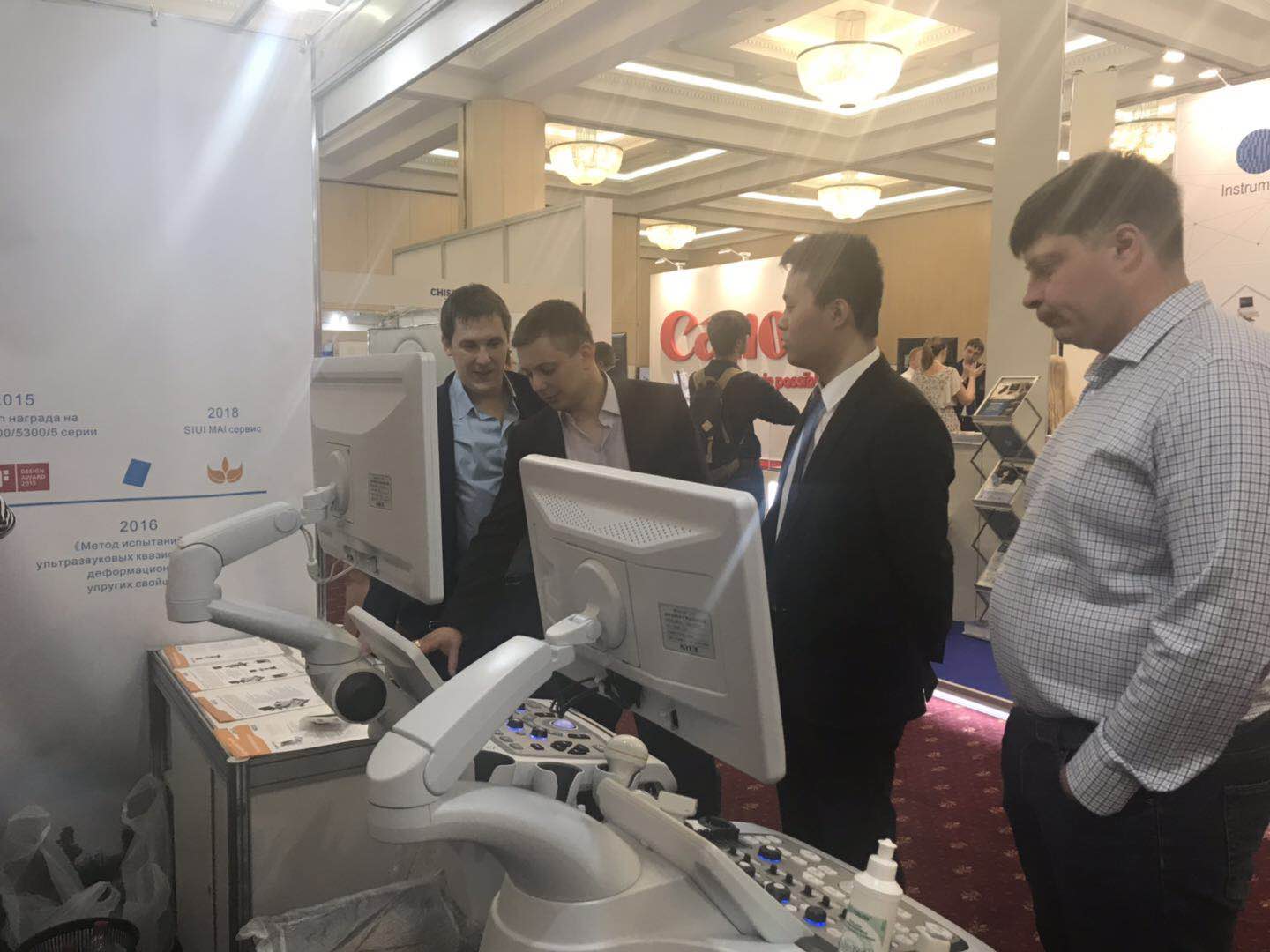 Apogee 6500/ Apogee 6300 attract much attention
Moreover, equipped with the high frequency probe whose center frequency over 10MHz, Apogee 6500 is able to conduct outstanding performance in peripheral nerve and MSK. It had won great admiration from all the professionals by showing images with high resolution even on difficult patients. Besides, Apogee 6500 also features SEQ (Shearwave Elastography Quantification) which is of significance in the exam of liver cirrhosis.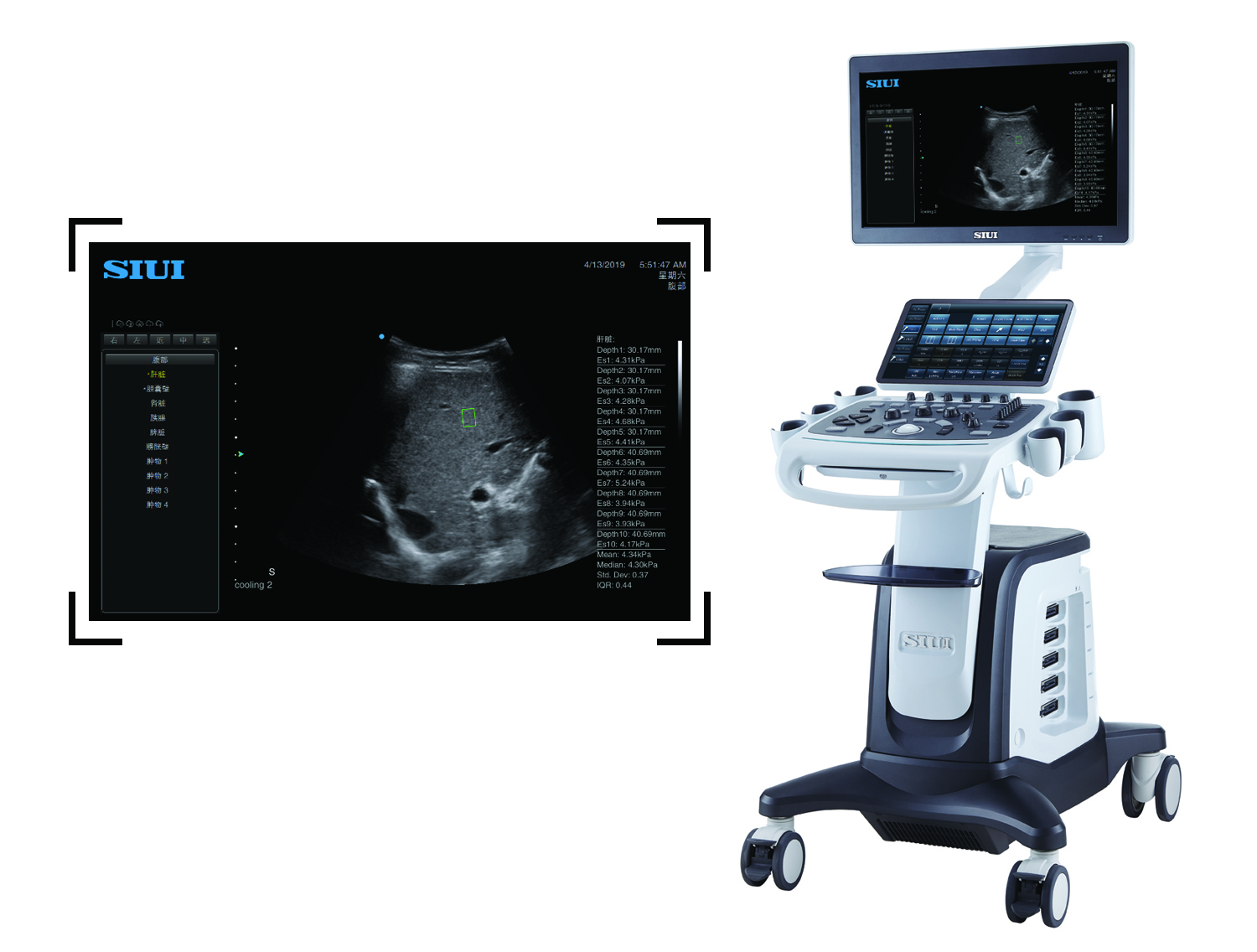 Apogee 6500

At Mediagnostics 2019, a great number of customers from CIS had visited SIUI's booth, sharing innovative ideas and discussing cutting- edge technology of the medical imaging together. SIUI has been dedicated to innovative development of healthcare and safety.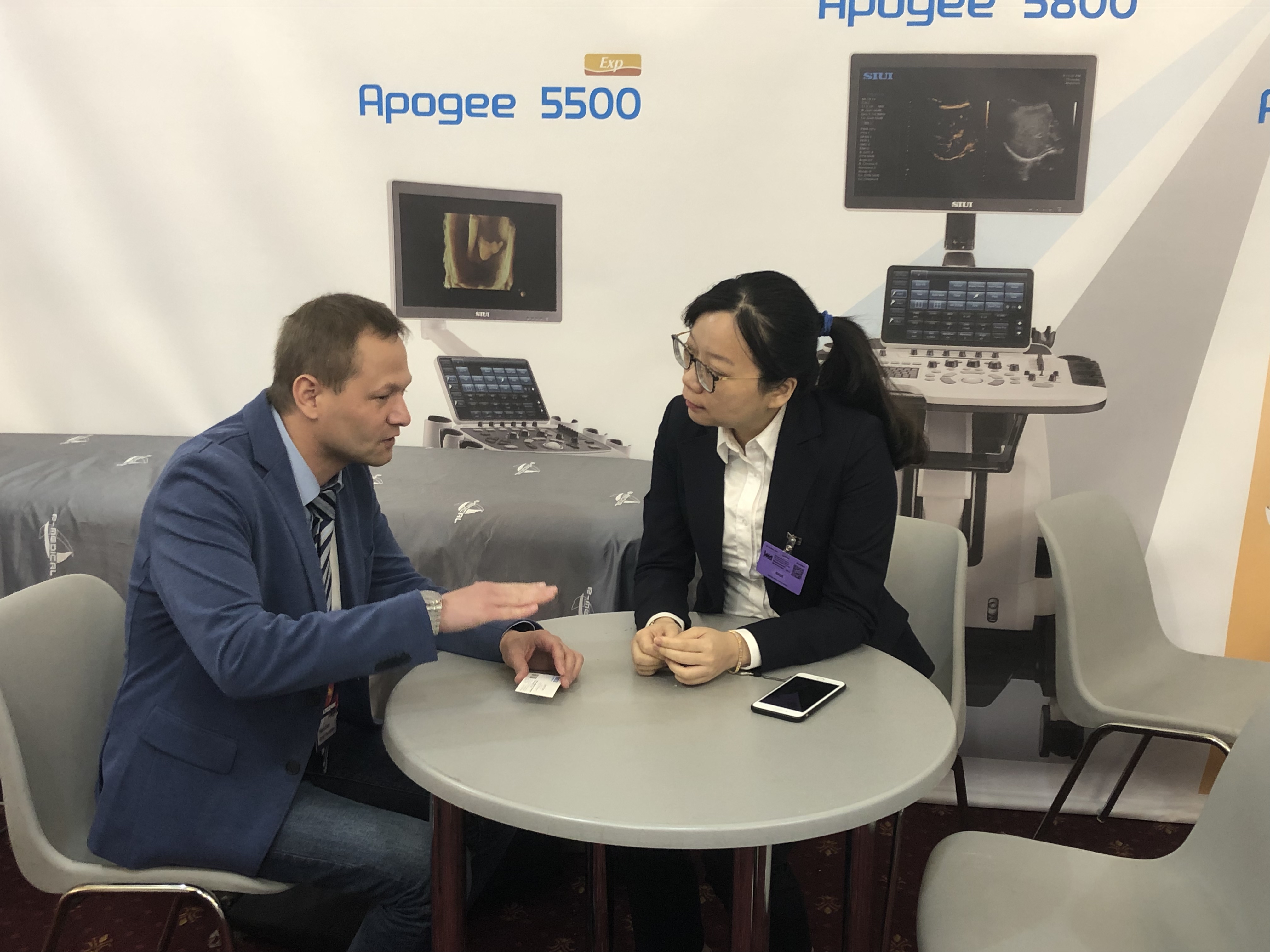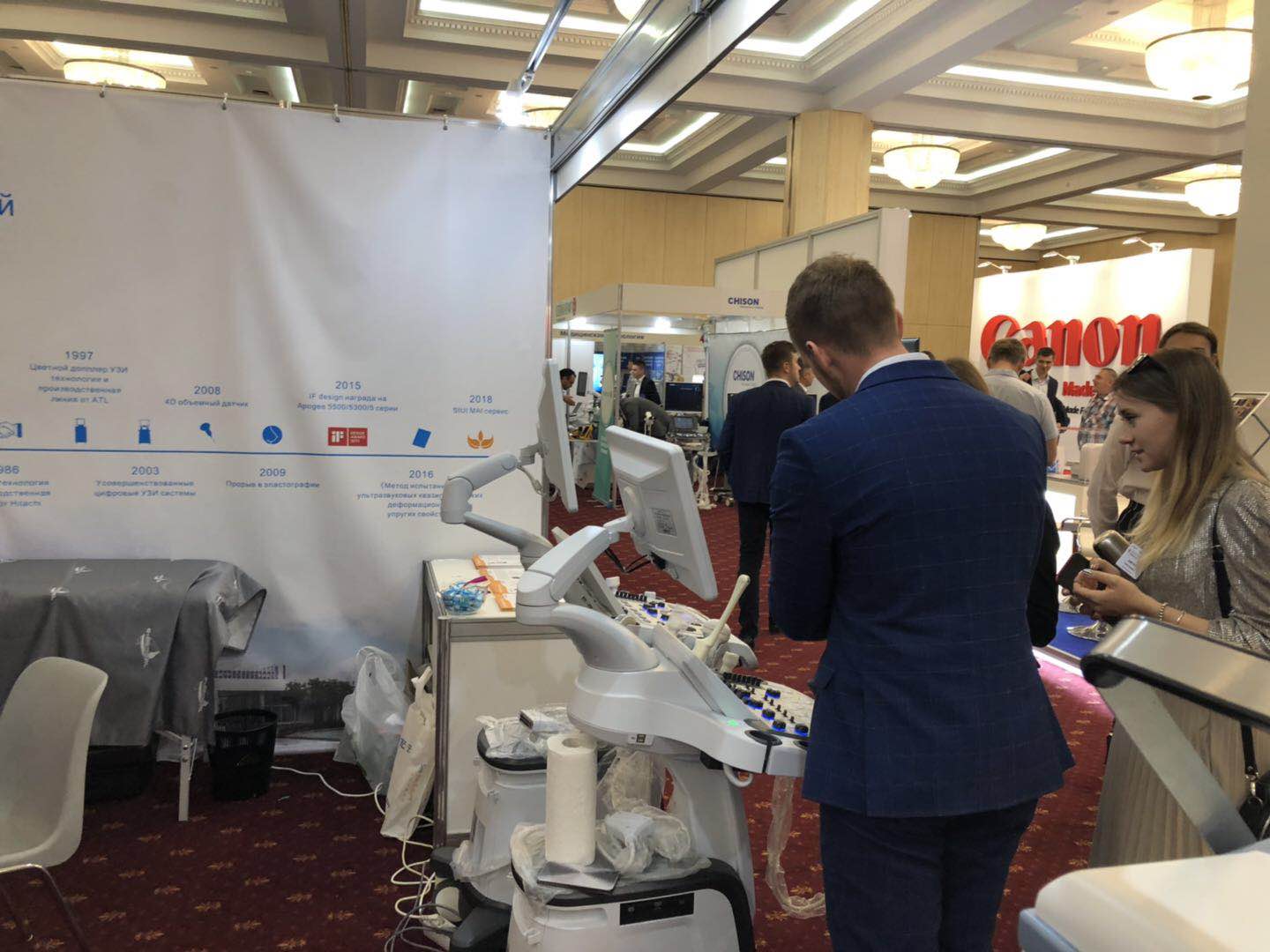 SIUI welcome worldwide customers