News
SIUI Showcased Professional Ultrasound Imaging Solutions at ultraschall 2019
SIUI's professional ultrasound for specialized applications has attracted much attention at ultraschall 2019 from 16th to 19th October in Leipzig, Germany. According to this year's congress motto "Shaping now and the future with ultrasound", the focus of the congress was on practical training of theory and practice, and the latest scientific findings. A great number of experts and doctors in the industry attended the congress.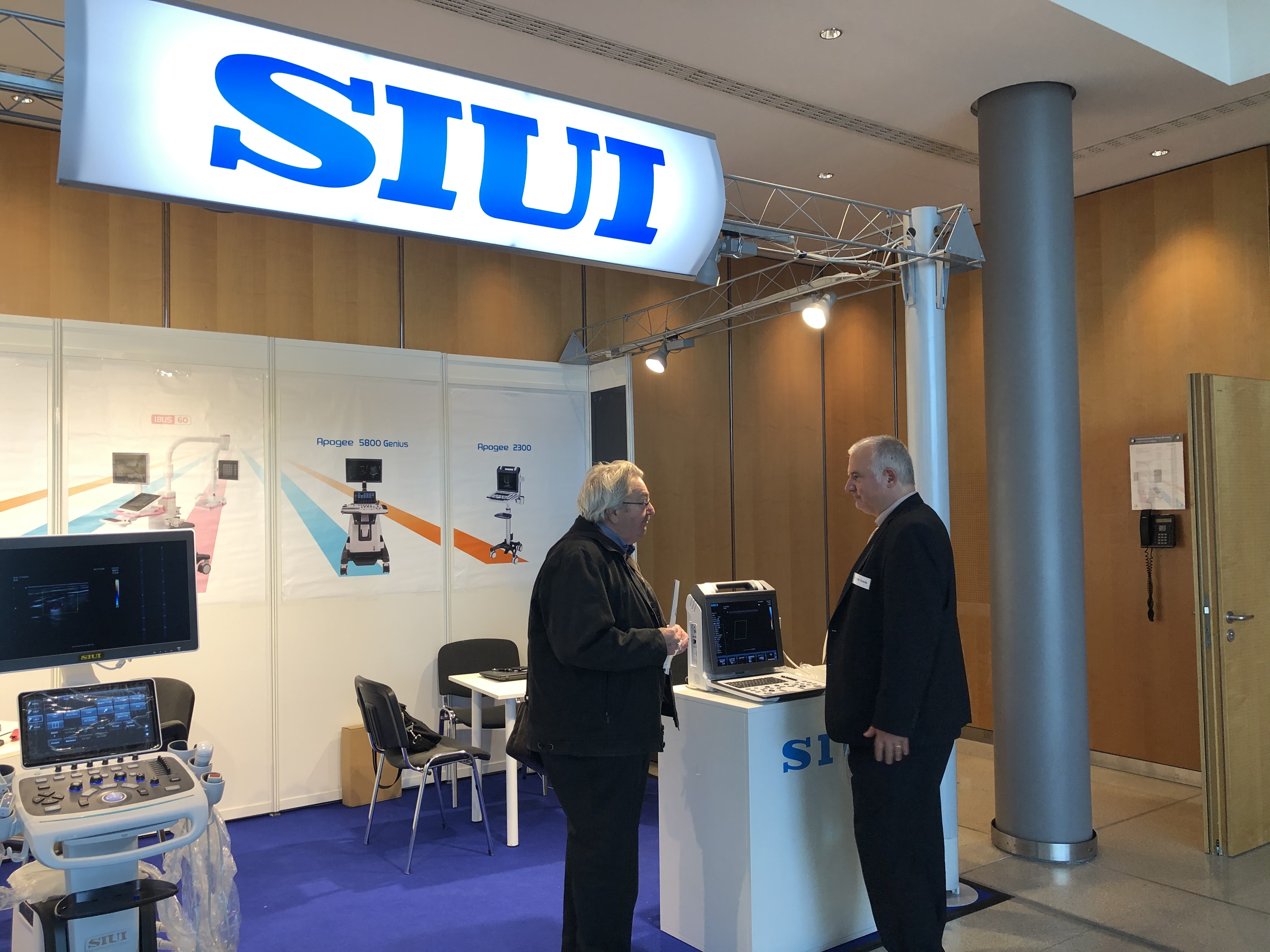 At Ulrashall 2019, SIUI showcased the latest color Doppler Apogee 6500 and Apogee 6300, classic ultrasound imaging solution Apogee 5300 and Apogee 2100.

Apogee 6500 is powered by the cutting-edge RealView imaging processing technology and the up-to-date specialized transducer technology; it's able to achieve a 70% upgrade in the overall operational performance. Apogee 6500 is a desirable solution for all clinicians especially in OB/GYN, neonatology and pediatrics.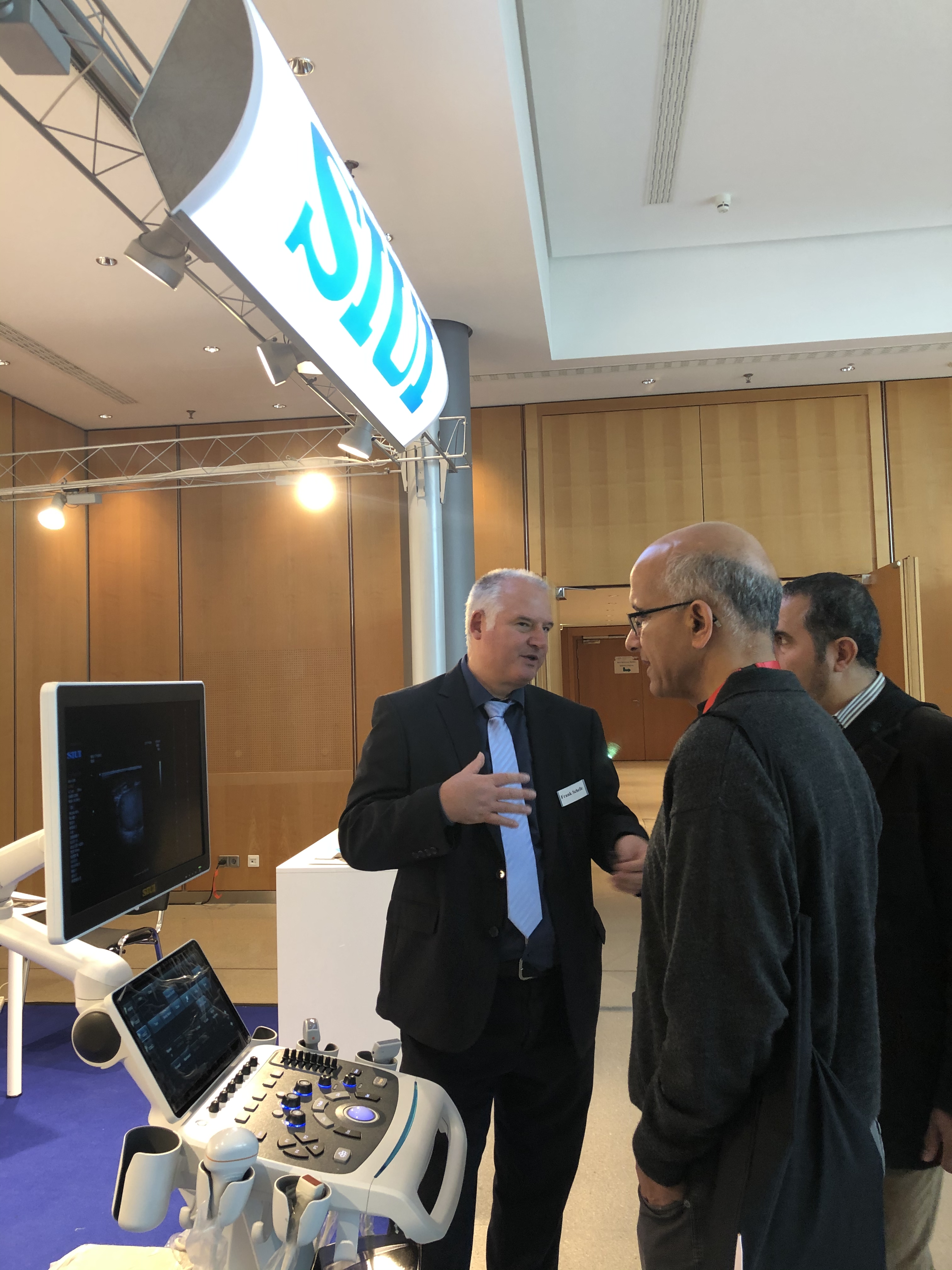 Equipped with intelligent processing technology, Apogee 6300 delivers excellent image quality at a high working efficiency. Innovative solutions shape a higher value with comprehensive clinical functions and powerful database. Endowed with a slim and ergonomic design, it is smart enough to guarantee the diagnosis such as the abdomen and OB/GYN.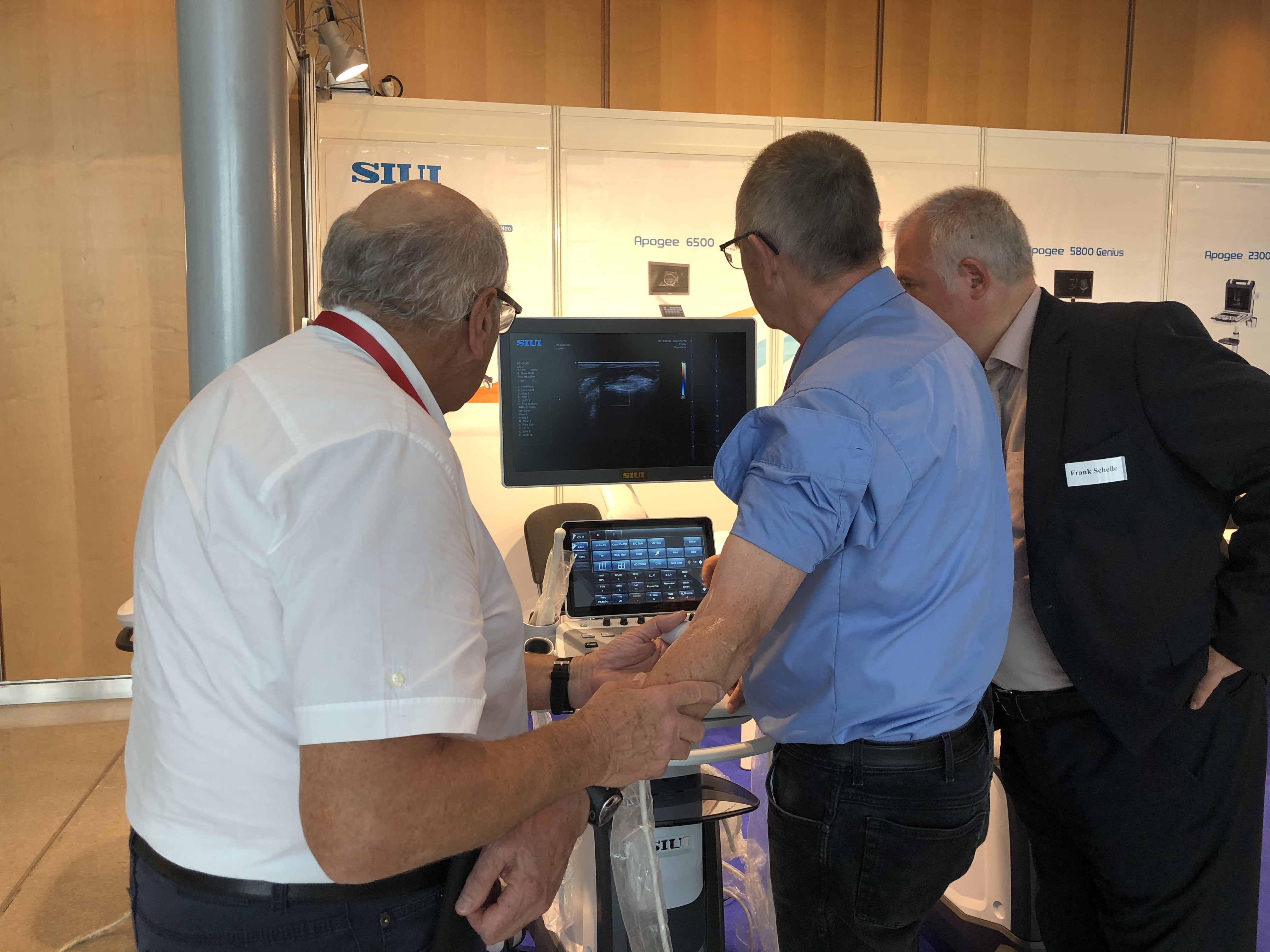 Apogee 5300 offers innovative imaging technology to boost diagnosis confidence and comprehensive clinical solutions to enable easy diagnosis. An expert in rheumatology spoke highly of SIUI's Apogee 5300, "it shows great image quality on the tendon", he commented after hands-on.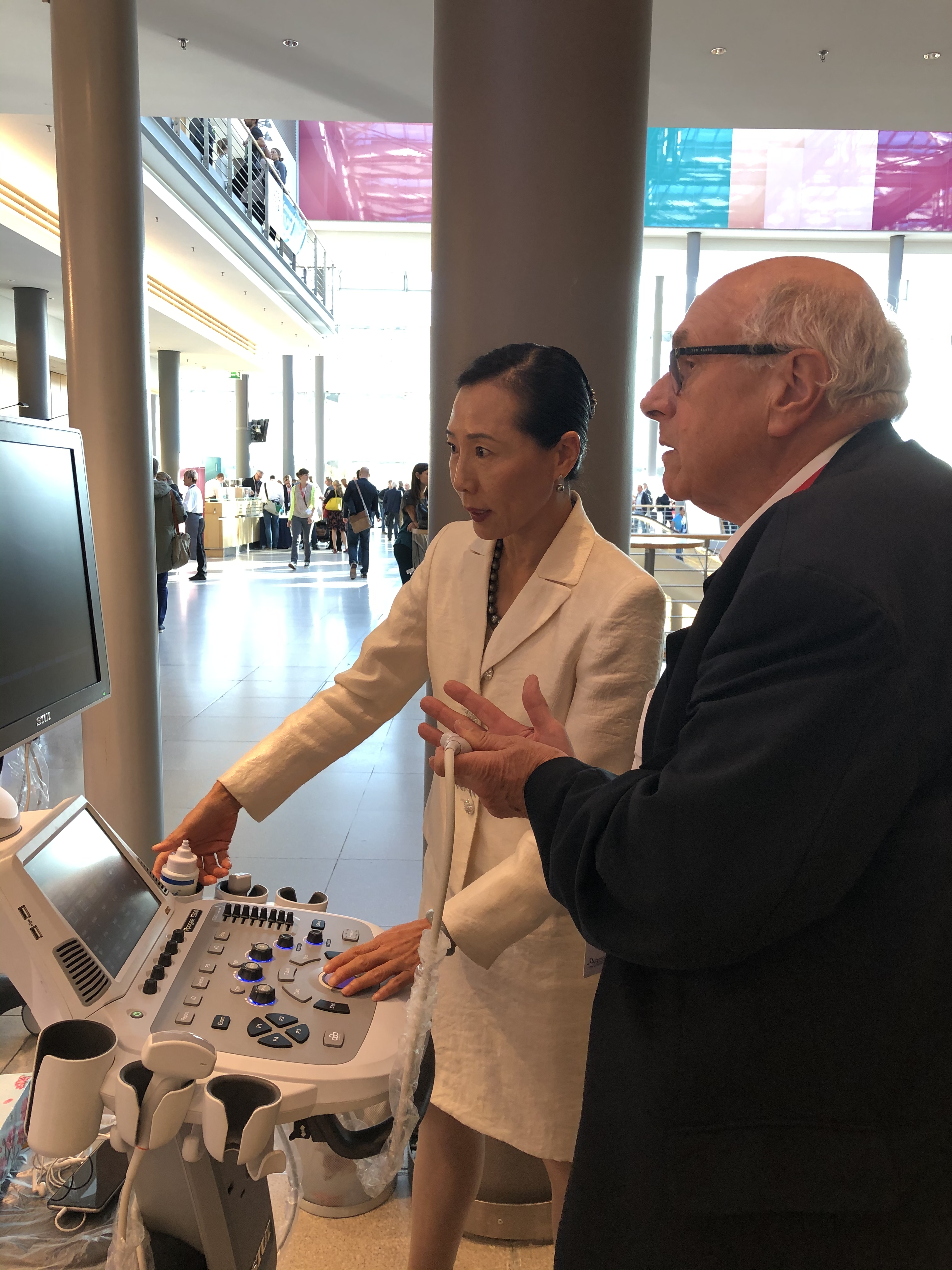 Besides, Apogee 2100 with compact design and leading imaging technology from high-end models is a perfect choice of entry-level color Doppler system.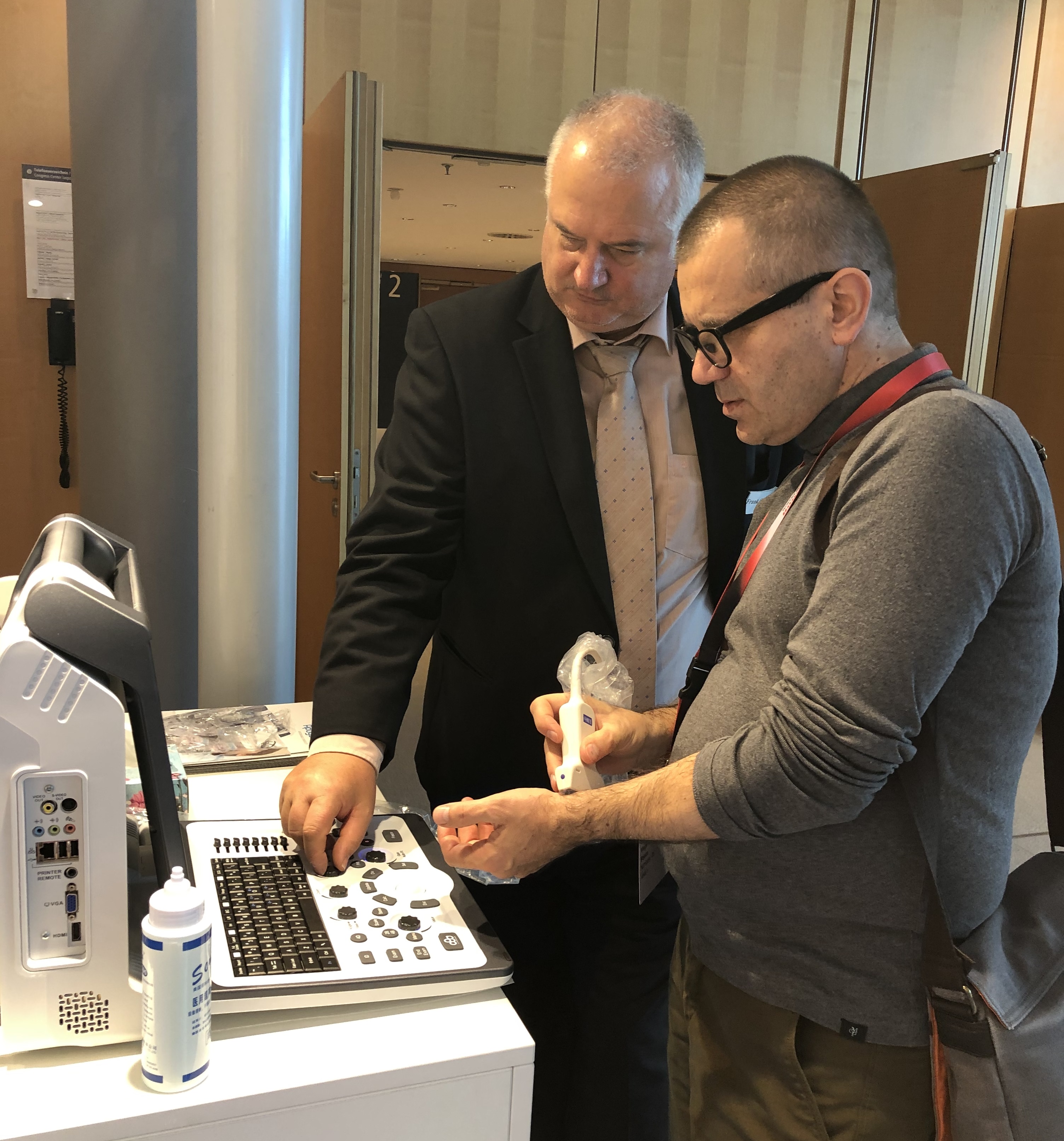 ultraschall is held by DEGUM, which is among the largest institutes of medical science in Germany. Established in 1977, DEGUM gathers 9,000 members including scientists, technicians, clinicians, assistants and students. DEGUM is a great platform for the elites of the ultrasound imaging industry to exchange experience and share ideas. SIUI was glad to be a part of this congress to make our contribution to the development of ultrasound imaging.