Features
Function
Gallery
Download
Cutting-edge technology arouses inspiration for imaging
As the outcome of Sino-American joint R&D efforts, RealView makes a breakthrough in the front-end image processing. With the cutting-edge technology in 2D imaging and blood flow sensitivity processing, it delivers refined image with more detailed information.

Tuned Gain
By automatically recognizing and making up the echo difference between different depths of the tissues and organs, it ensures the uniformity of near-far field image echo more accurately and effectively. With the Tuned Gain technology, image resolution increases by 40%, which facilitates the diagnosis especially on difficult patients.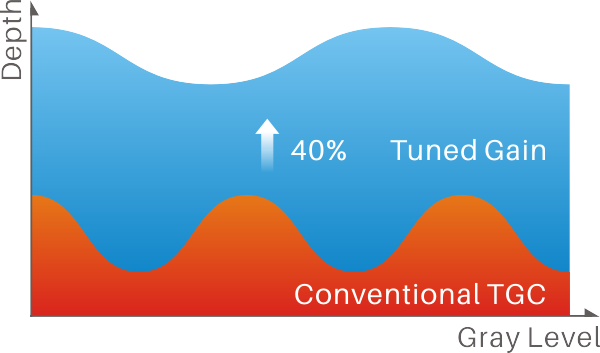 Tailored Filter
Tailored Filter enables the ultrasound system to automatically identify all types of speckle noise and make customized filtration. It effectively increases the S/N ratio by 35% to present a more distinct image.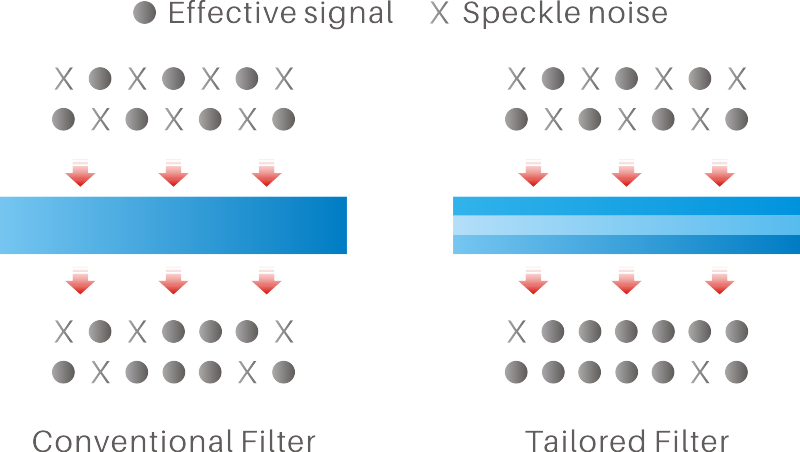 Talented Encode
The Talented Encode technology is adopted to improve the frequency accuracy and bandwidth of the received echo. It helps enhance image penetration and resolution so as to provide useful imaging information more efficiently and show the lesions of different depths more accurately.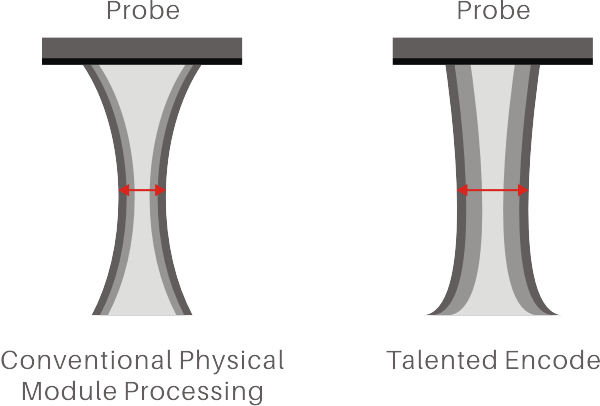 Tactile Flow
Tactile Flow highly senses and captures subtle blood flow signal, which allows the system to detect tumors and small lesions effectively.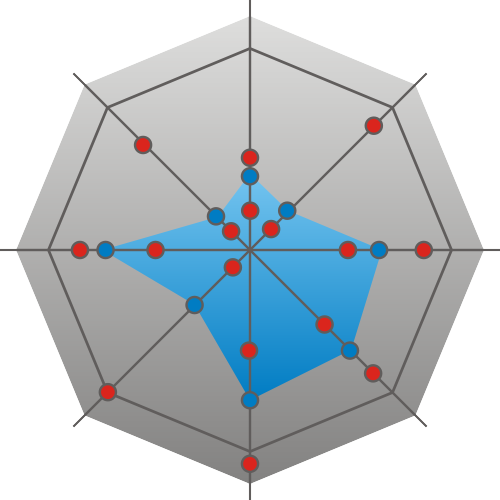 Targeted Beam
Targeted Beam is the upgraded spatial compounding imaging technology. It further improves the spatial resolution and reduces the shadow under different tissues at the same time. It plays an important role in the pathological study and clinical diagnosis in cardiology, hepatology and OB/GYN.





Crystal purity transducer
Equipped with the crystal purity transducer, the Apogee 5800 Genius conducts superb scanning on cardiac diseases such as CHD (congenital heart disease). The single crystal materials and professional technology allow it to present excellent 2D images with upgraded image penetration and enhanced blood flow resolution.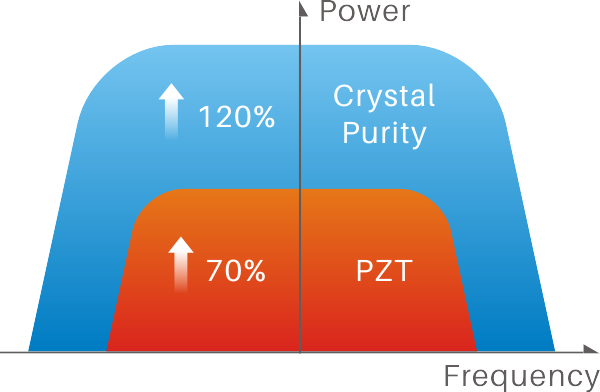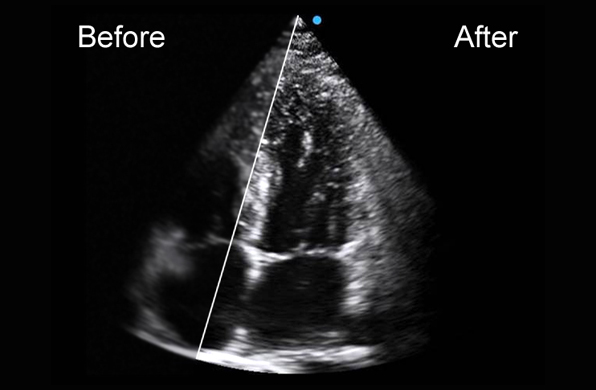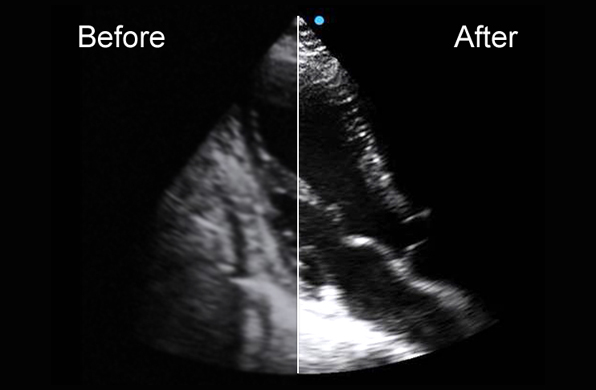 Contrast Imaging
Ultrasonic imaging enhances the backscatter echo of the ultrasound waves with microbubble contrast agents. Abdominal ultrasound contrast imaging effectively improves the 2D imaging and blood flow Doppler imaging of the substantial organs. More importantly, it is safe, real-time and affordable and doesn't cause an allergy. Contrast imaging is reliable in the detection and qualitative diagnosis of tumors in liver, kidney and other organs.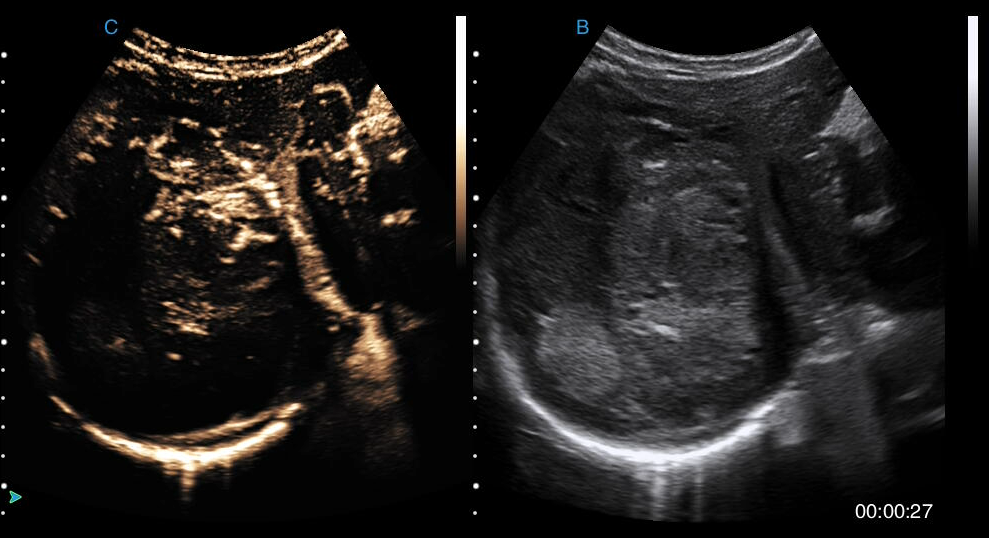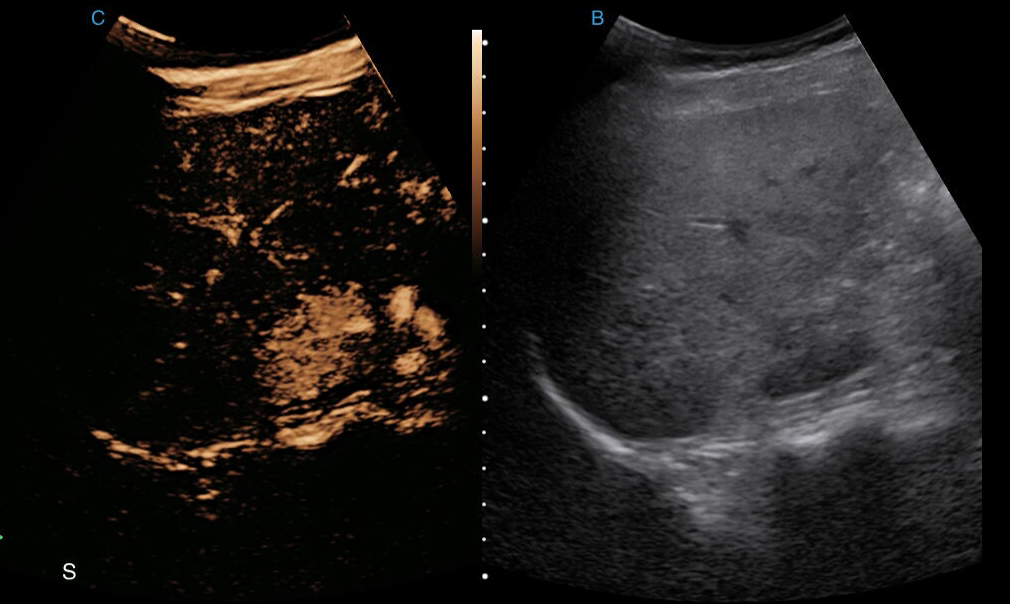 Oviduct 4D Ultrasound Angiography
The practical application obtains a clear stereoscopic image of oviduct and shows it in a direct and visual way. Besides, the contrast image can be rotated to make a multi-angle observation, which accurately reveals the flow of contrast agents in the oviduct. As a noninvasive examination, it offers a more effective way for diagnosis of infertility and also comforts the patients.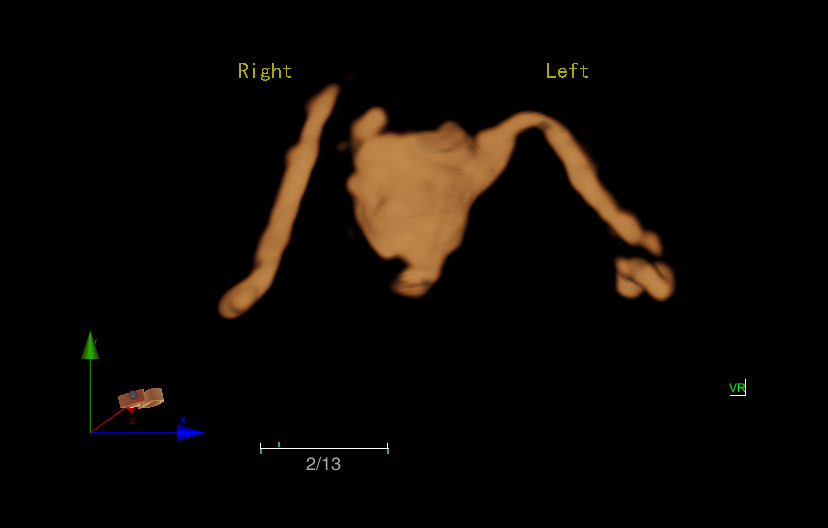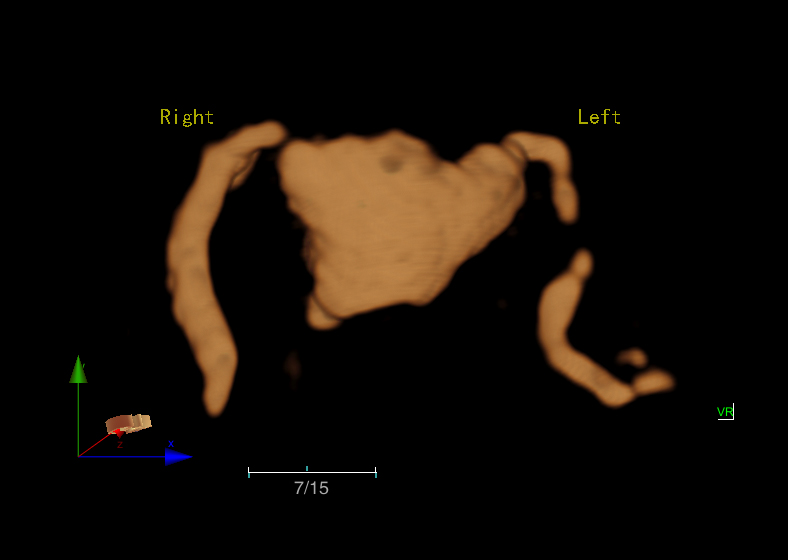 Elastography
Elastography offers a real-time tissue stiffness assessment to detect potential abnormalities within normal tissue such as thyroid, breast, superficial tissue, etc. Qualitative measurement supports effectively distinguish between benign and malignant solid tumors.