Features
Function
Gallery
Download
Smooth user experience
· Power button offers options of shutdown, hibernation or wake-up.
· Zoom-in Cursor is automatically activated during measure line tracing andsmall lesions viewing.
· Navigation Bar visualizes buttons, offering operation guidance.
· S-view offers images or cines comparison between different patients orprevious results.
· Abundant measurement and calculation packages available for customization.
· S-station allows tailoring report templates and thesaurus to specific needs (e.g.,cardiology, GYN/OB, MSK).



Pediatrics
Pediatric patients often present acute abdominal pain such as appendicitis and mesenteric lymphadenitis. Some may come with congenital heart disease or cerebral injury. Apogee 1000 can address these diagnostic challenges and manage various cases, delivering high-quality pediatric care.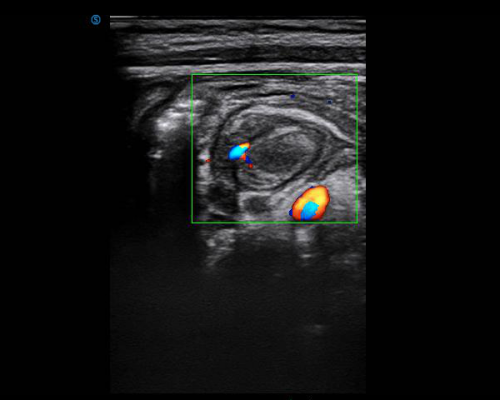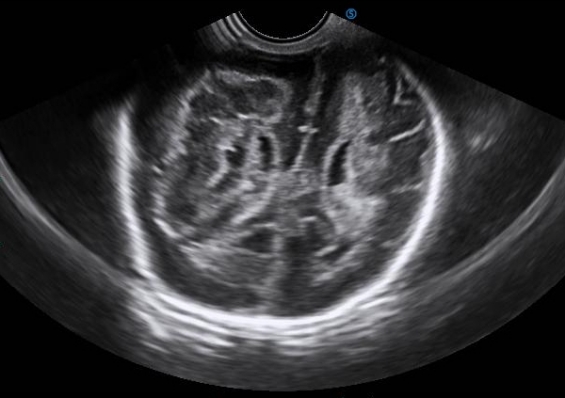 Cardiology
Auto EF automatically traces the endocardium during systole and diastole cycle and calculates the EDV and ESV to output an accurate EF result.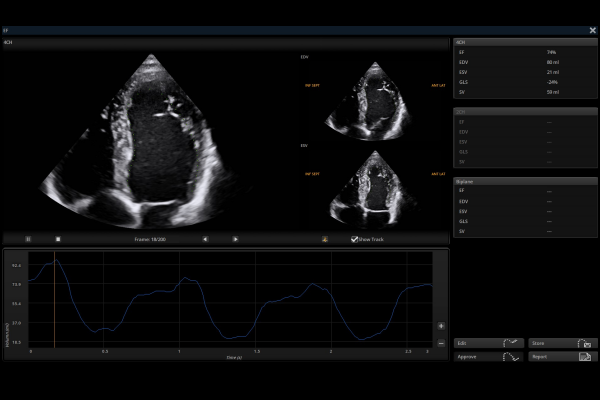 Color M combines Color Doppler and M-mode to accurately display the 2D and time relationship among high velocity flow, reflux, jet, valve and heart wall to better evaluate diastolic function.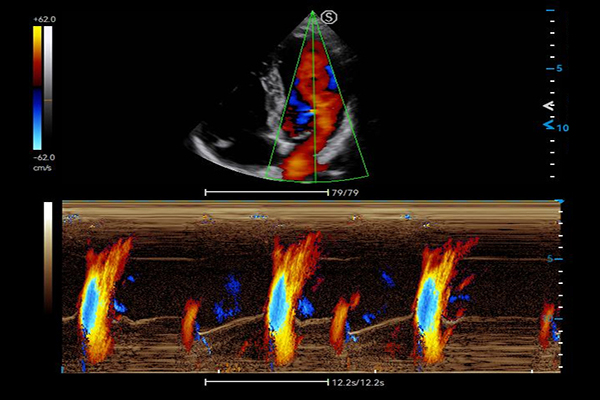 MSK
Panoscope provides a color panoramic view of large tissues and vessels in real time, which is very useful to spot lesions.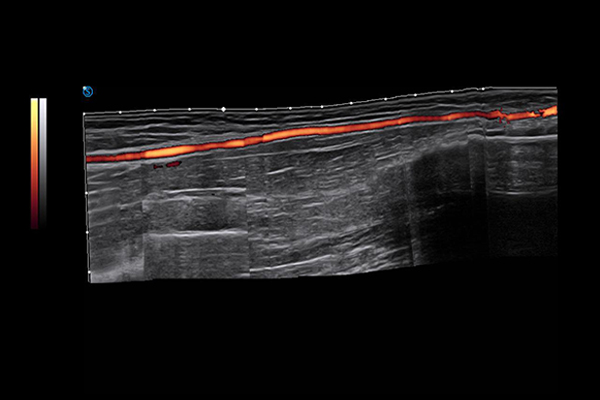 Needle Enhancement improves the visibility of the needle and highlights the needle tip, facilitating better visualization and accuracy during in-plane or out-of-plane biopsy.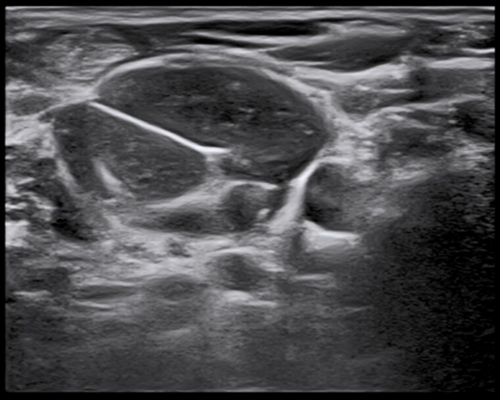 Radiology
Strain Elastography offers a real-time tissue stiffness assessment to detect potential abnormalities within normal tissue.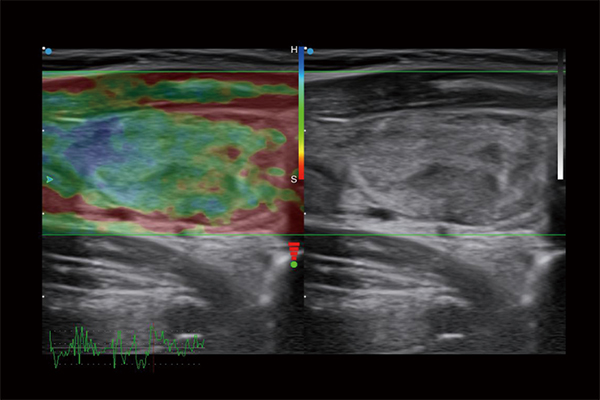 VS Flow increases the sensitivity of low velocity blood flow with high resolution, which supports greater diagnostic confidence.