Features
Function
Gallery
Download
Max. sampling rate 240MHz; Measurement resolution 0.1mm.

Featured with AWS D1.1/D1.5 and API 5UE evaluation standards.

The gate magnifier function magnifies the echo area within the gate to the whole screen display.

Ethernet communication: Achieving real-time communication with a PC and remote control.

The convenient and useful probe echo frequency measure function enables the users to know the probe center frequency quickly,resulting in more precise flaw detection evaluation.

Operating frequency range: 0.5~15MHz, highlighting advantages of high sensitivity and broadband.

20 ~2000Hz PRF with 10 steps adjustable: avoid reverberation signals during flaw detection.

Measure crack height by edge peak echo method.

RF (Radio Frequency) echo display: good to thin-wall material measurement,academic research or qualitative analysis.

The AGC (auto gain control) function, together with peak echo and image freeze function, help quickly identify the flaw highest echo,enabling efficient flaw detection.

The DAC curve works with echo compare function, making echo quantification of different distances and amplitudes more convenient.

Three different color schemes can meet the requirements of different application environments and habits.

Up to 500 sets of curve and waveform can be saved for various workpieces and flaw detection standards.

Support up to 11 kinds of language.

Thickness measurement function available.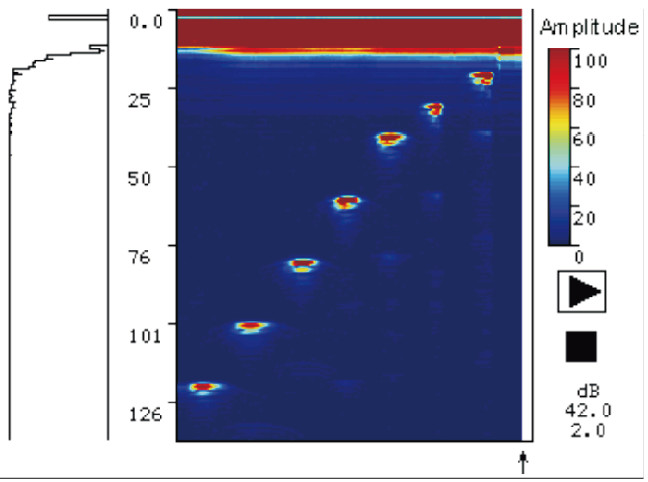 B-Scan function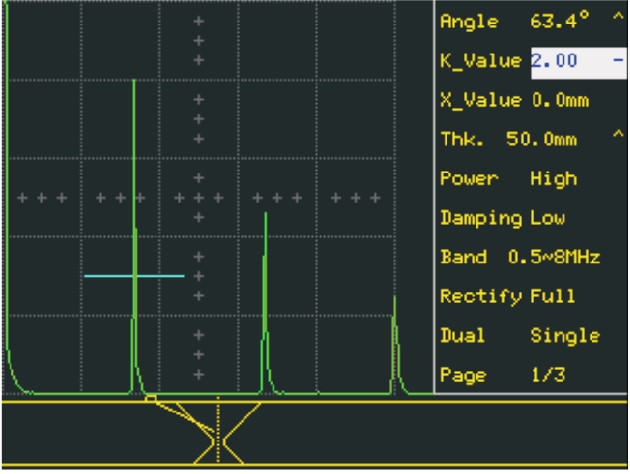 Weld groove profile function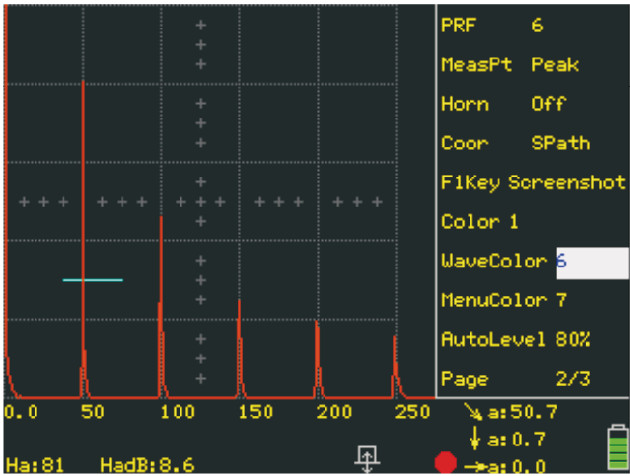 Up to 11 kinds of waveform colors for selection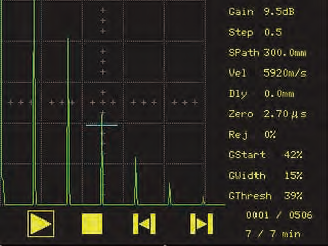 Dynamic Cineloop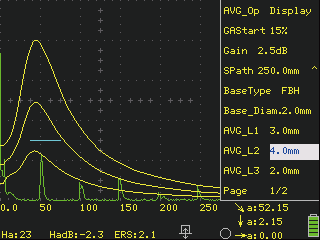 AVG/DGS Curve within Three Times of Near Field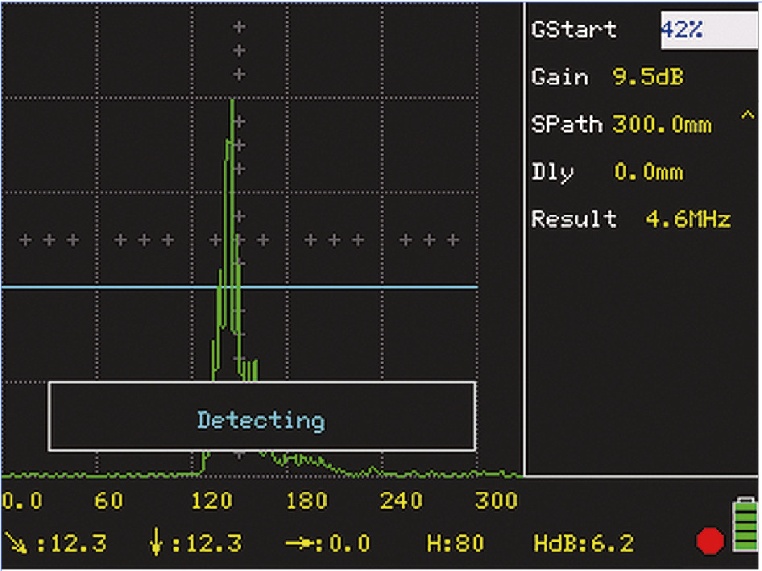 Probe Frequency Measure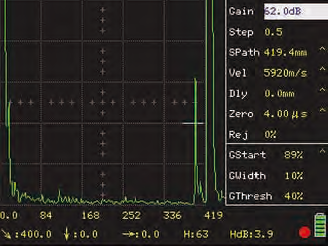 Detection on Large Forged Pieces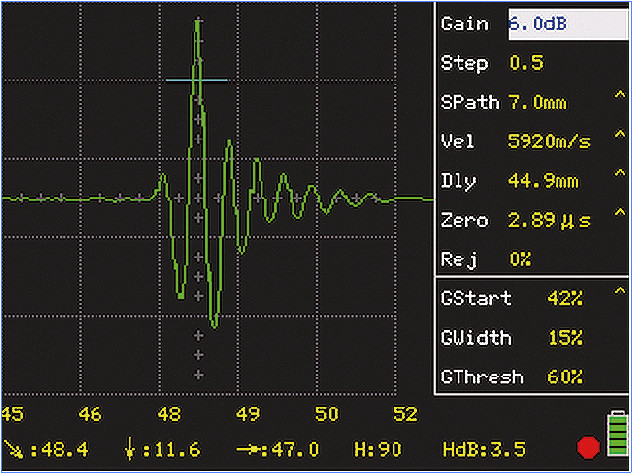 RF Echo