Features
Function
Gallery
Download
Max. sampling rate 240MHz; Measurement resolution 0.1mm.

Operating frequency range: 0.5~10MHz.

20 ~ 2000Hz PRF (step: 20Hz): avoid reverberation signals during flaw detection.

The AGC (auto gain control) function, together with peak echo and image freeze function, help quickly identify the flaw highest echo,enabling efficient flaw detection.

The AVG/DGS curve can make three curves of different equivalent values with one known flat-bottom hole or large flat-bottom echo.

The DAC curve works with echo compare function, making echo quantification of different distances and amplitudes more convenient.

The 5.7" color TFT LCD of wide viewing angle, high brightness and high definition delivers every clear detail.

Peak memory function facilitates quick scanning and measurement on workpieces.

Probe angle (K value) measuring function.

Three different color schemes can meet the requirements of different application environments and habits.

Up to 300 sets of curve and waveform can be saved for various work pieces and flaw detection standards.

Support up to 9 kinds of language.

AWS D1.1/D1.5, API and TCG functions are optional.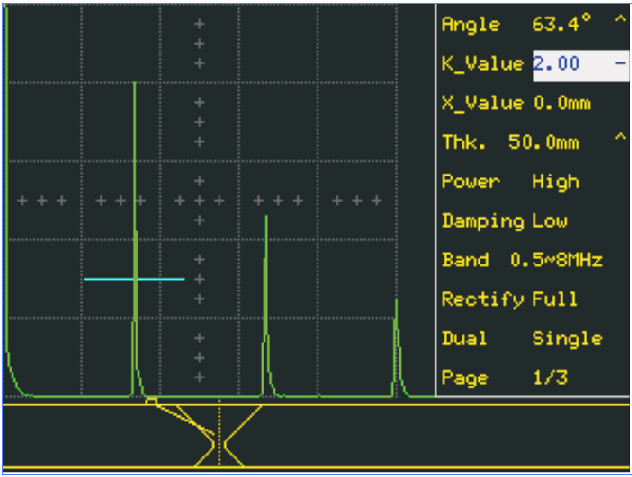 Weld groove profile function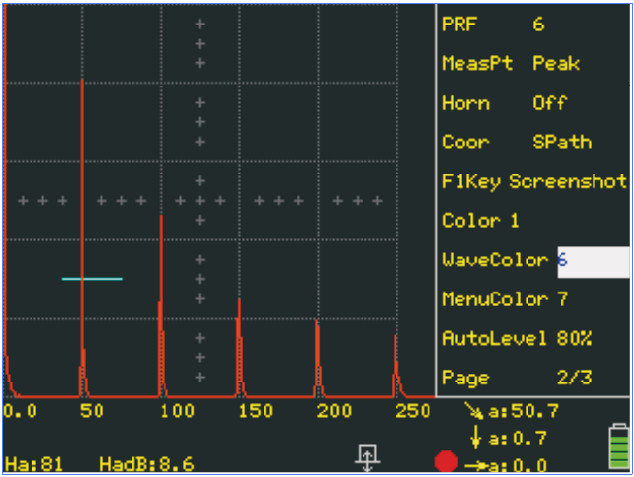 Up to 11 kinds of waveform colors for selection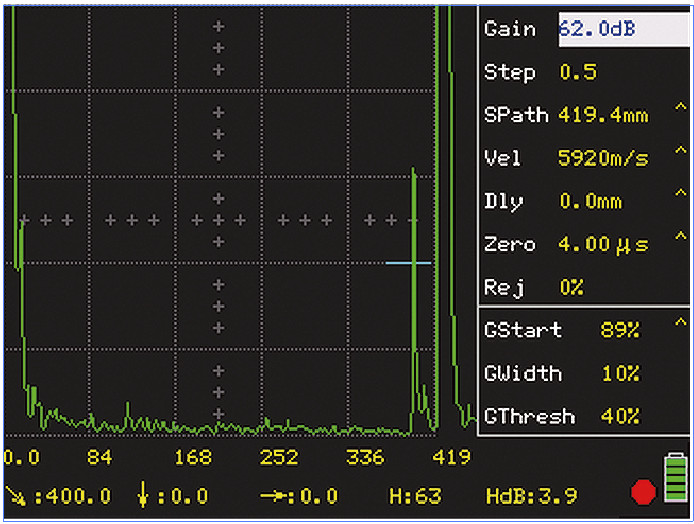 Detection on Large Forged Pieces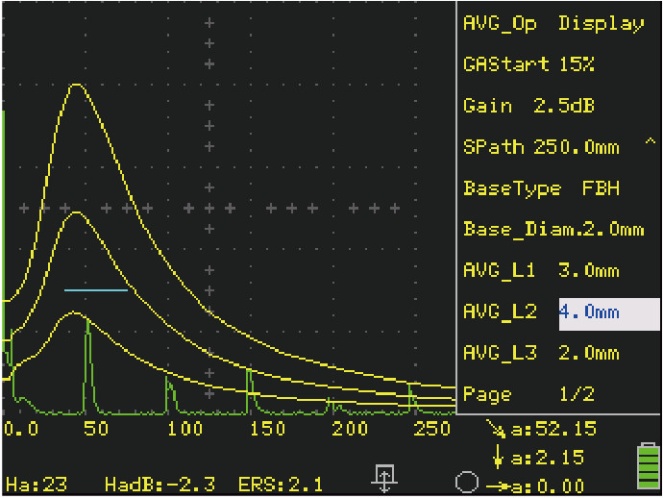 AVG/ DGS Curve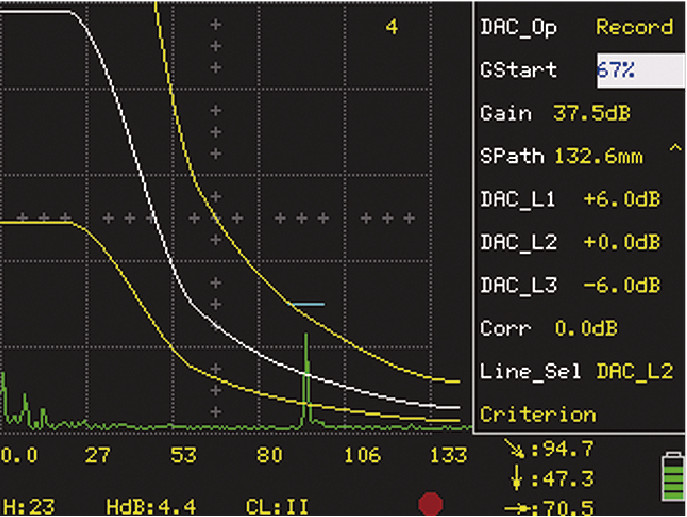 DAC Curve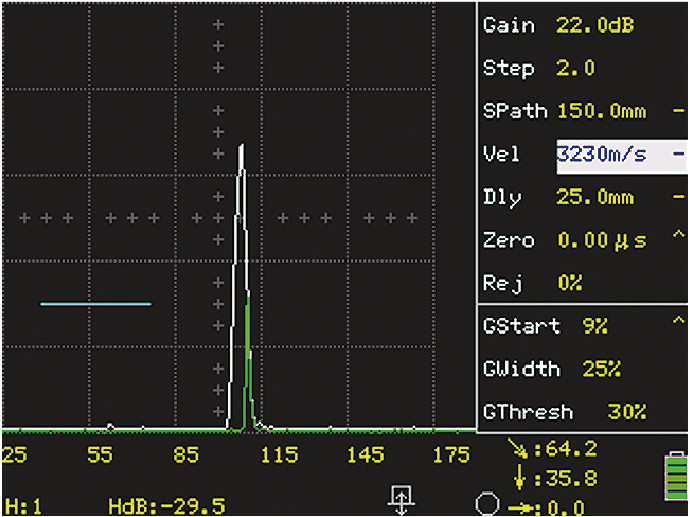 Peak Memory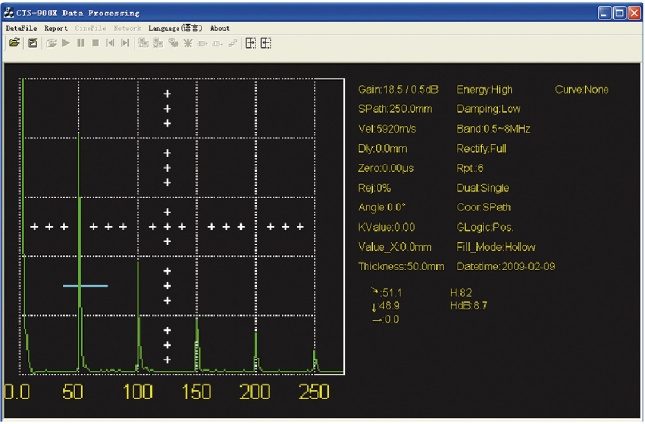 Data Storage