Features
Function
Gallery
Download

Up to 14 types of weld simulation, with dynamic beam tracking to visualize the flaw location.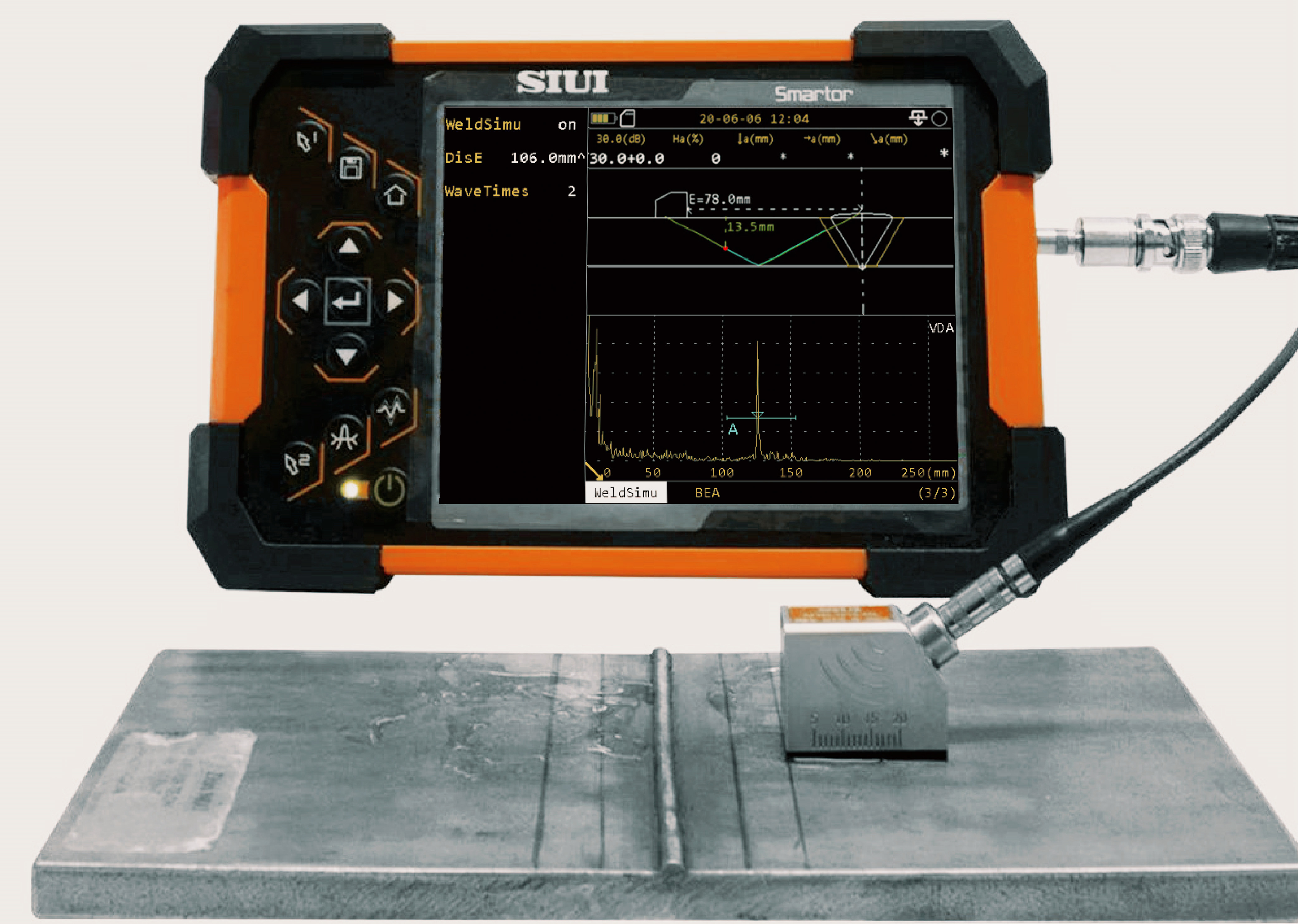 Ultrasonic Weld Inspection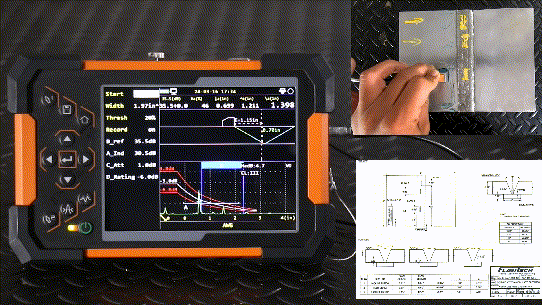 IP 66

Compact size: 198 (W)* 128 (H) *52 (L) mm

Light weight: 0.9kg only, including battery

5.7" LCD with high resolution 640×480 pixels

Ultrasonic testing functions:
√ Standard: Weld/ plate/ forging test wizards, DAC, AVG/ DGS, AGC (Auto gain control), peak
memory, video record, etc.
√ Optional: B-Scan, TCG, FFT (probe spectral analysis), CSC (curved surface correction), flat
weld simulation, crack height measurement, BEA (backwall echo attenuator), AWS, API 5UE.
Ultrasonic thickness measurement functions:
√ Standard: A-scan thickness measurement (echo to echo mode, through coating measurement), auto-search, velocity measurement, alarm and dataset management.
√ Optional functions: CoatMode, B-Scan, multilayers, Vpath, TDG and temperature compensation.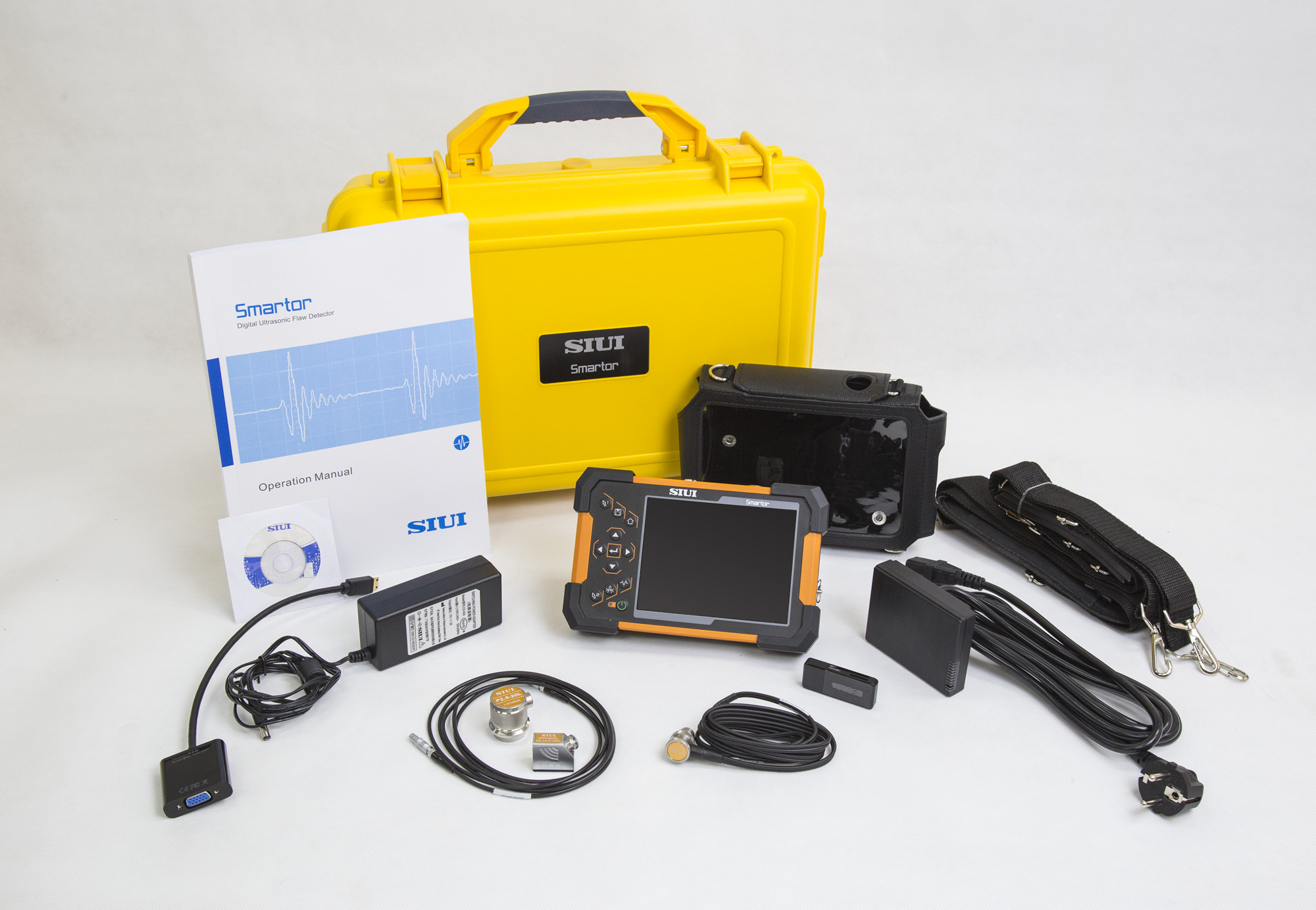 Ultrasonic testing functions: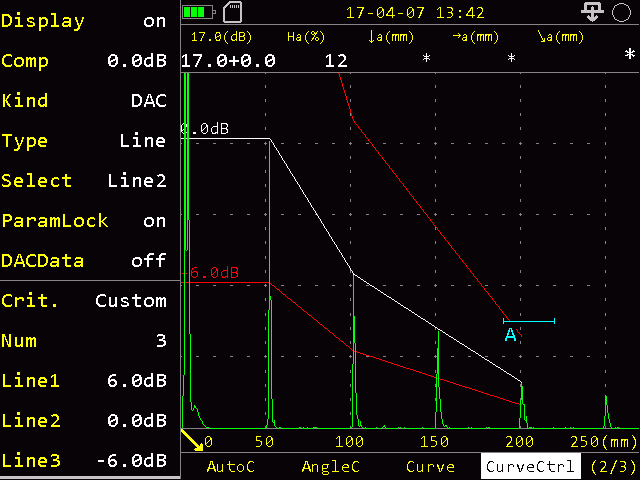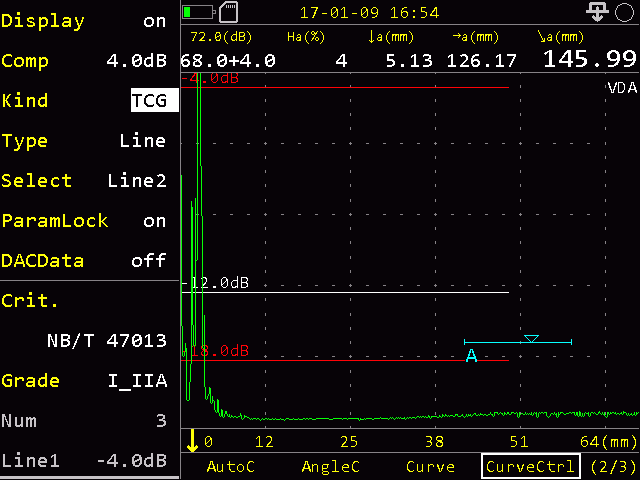 DAC
TCG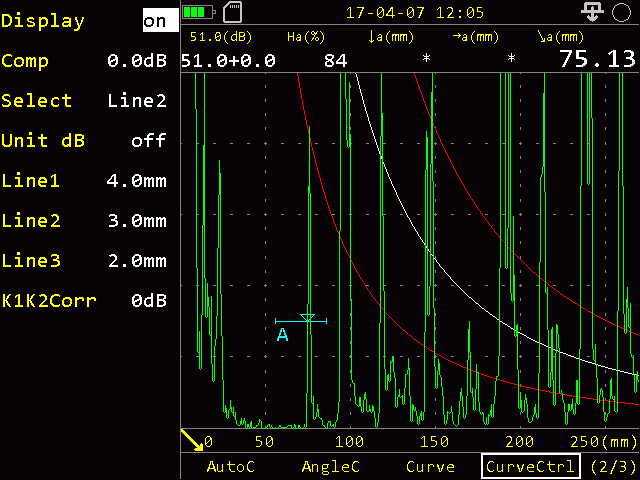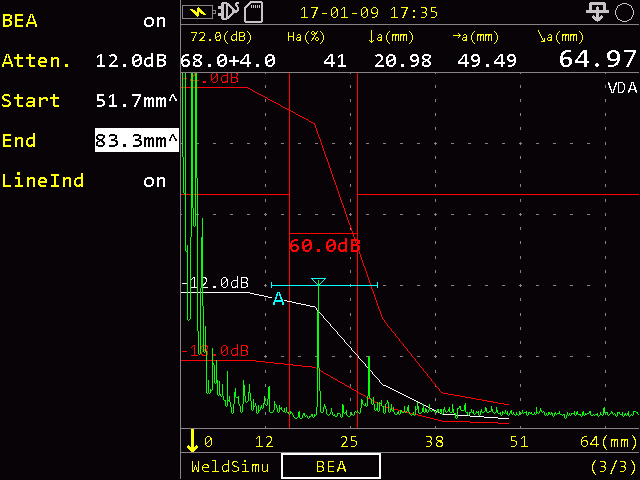 AVG/ DGS BEA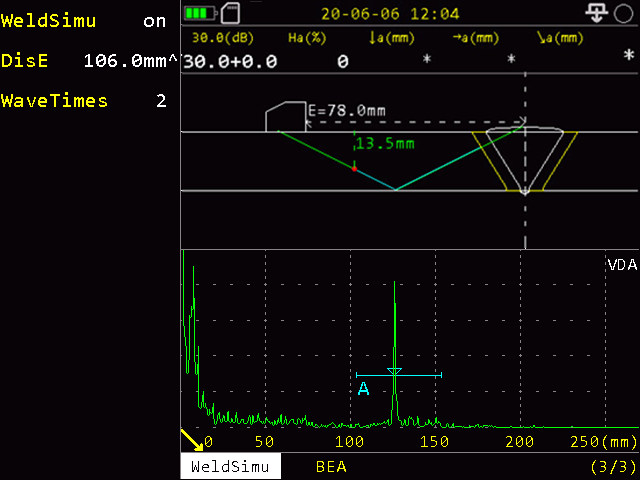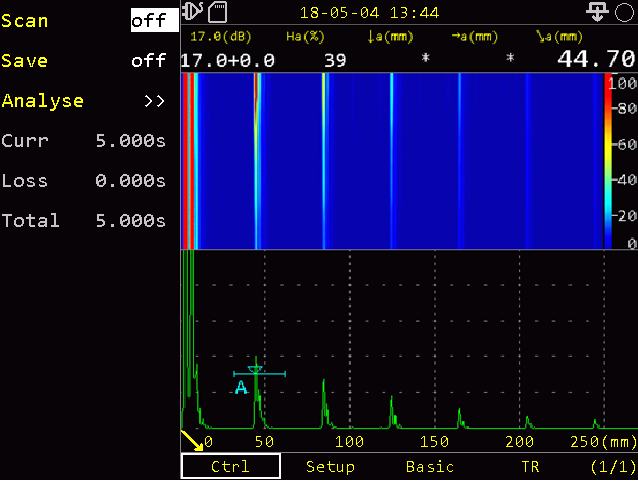 Flat Weld Simulation
B-Scan
Ultrasonic thickness measurement functions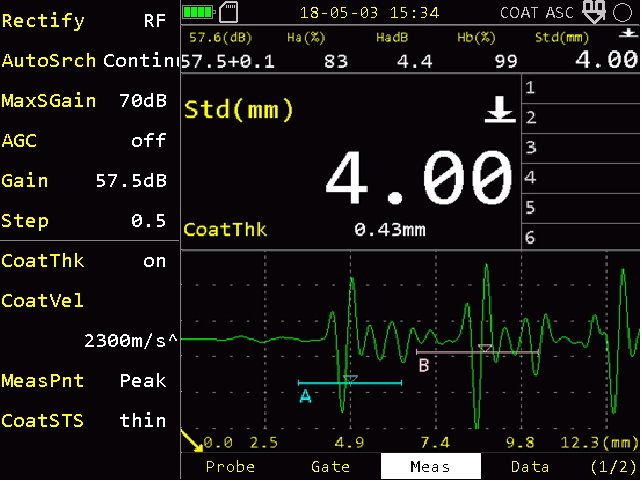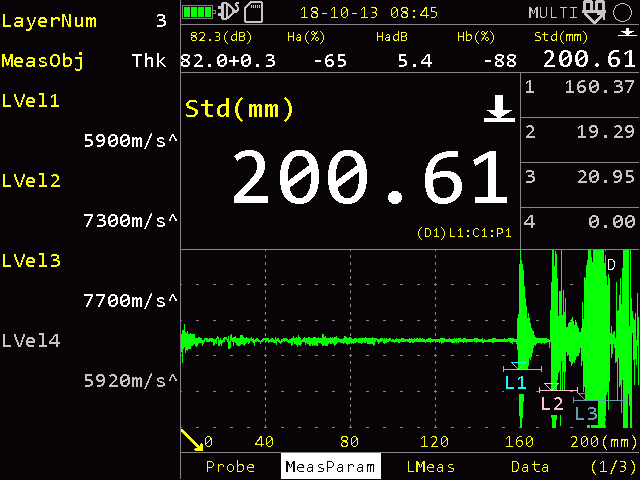 CoatMode
Multilayers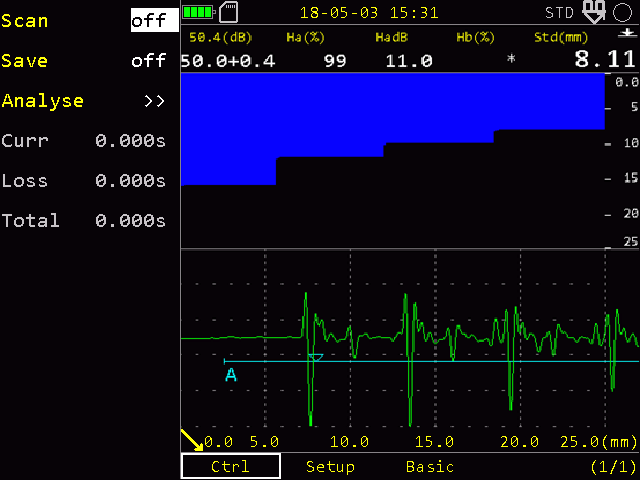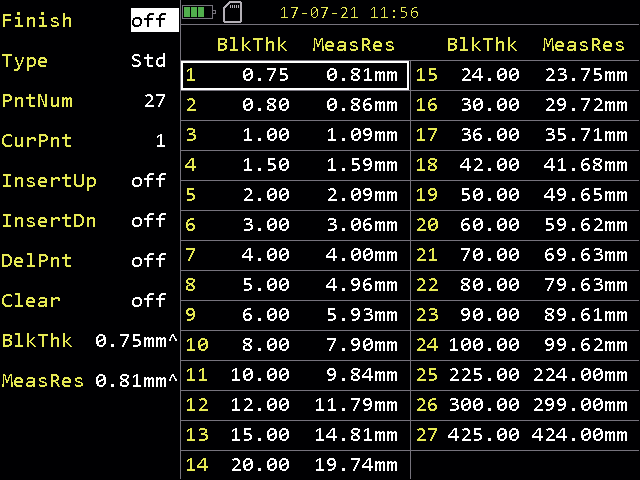 B-Scan Vpath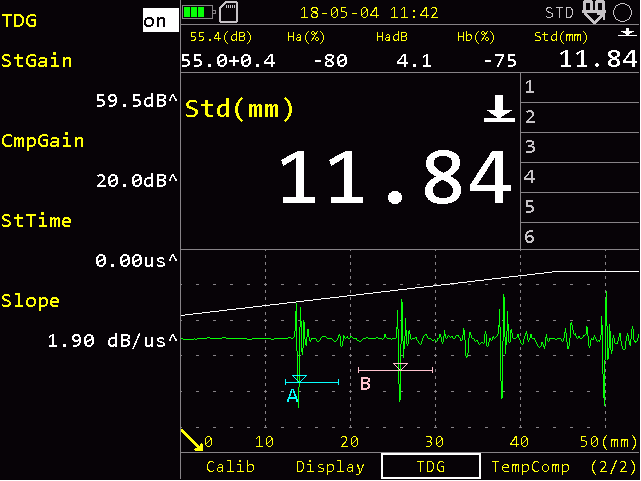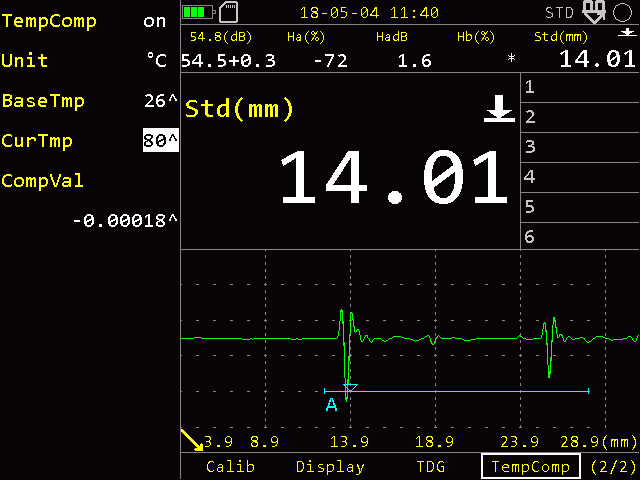 TDG Temperature Compensation