Features
Function
Gallery
Download
High IP rate: IP 65

Light weight: 4kg only including battery.

8.4" LCD with resolution 800×600 pixels.

Working temperature: -10℃~45℃

Faster scan speed.

Removable electric fan: cool down the system when it works in high temperature.

Support PA/TOFD/UT, suitable for weld, forging and plate inspection.

32-channel PA is more suitable for inspection on extra-thick wall and high-damping material.

32-channel PA and 2-channel TOFD work simultaneously, focusing on pressure vessel inspection.

Support PR mode, focusing on pipe corrosion inspection when connect with high-end twin-crystal PA probe.

System ports: encoder, VGA, standard SD card, USB 2.0/3.0.

Probe ports: 4 ports for UT/TOFD probe, 1 port for phased array probe.
Conventional UT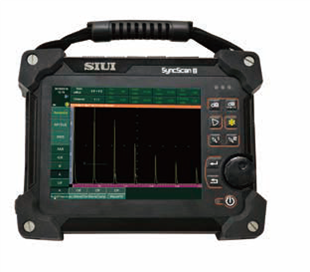 Velocity+Zero Calibration/Angle Calibration/DAC/AVG(DGS)
Full screen A scan/Coordinates switch (sound path, depth,horizontal)
Surface compensation(xx+xxdB)/Auto freeze/Second leg color/Auto gain/Wave compare Wave filling/Peak Envelope/Screenshot
API/TCG/AWS/CSC/B Scan/Flat Weld Groove(RayTracing)/Crack Height Measurement
Probe Spectrum Analysis/Cineloop/BEA function(Backwall Echo Attenuator)

Phased Array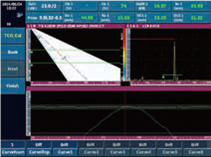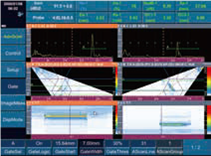 Standard functions: calibration wizard, PA groups function, BEA function(Backwall Echo Attenuator).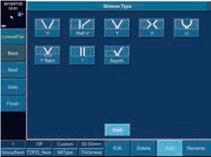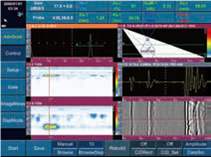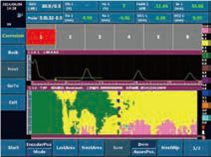 Optional functions: Simultaneous inspection ofPA & TOFD, flat weld solution, angel weld solution,pipe girth weld solution, corrosion solution, DAC curve.
TOFD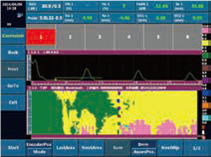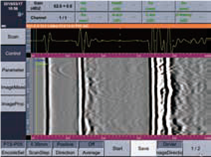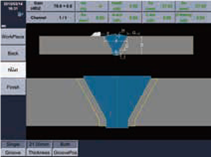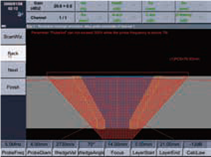 Standard functions: calibration wizard, measurement, image processing.

Optional functions: SAFT