News
Innovative ultrasound systems from SIUI shone at Arab Health 2013
SIUI attended Arab Health, the Middle East medical equipment gala in January. This year, all grades of color Doppler system, including Apogee 3800 Omni, Apogee 3500 Touch, Apogee 1200 Omni, Apogee 1200 Touch, the high-end B/W model CTS-8800Plus, as well as the veterinary series CTS-800, CTS-800B and the X-RAY product SR-2000 were presented at the exhibition.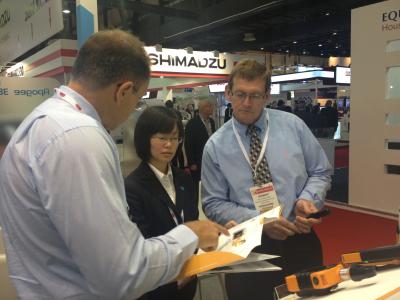 Color Doppler systems featuring eye-catching quality image won praise from visitors. The B/W model with excellent performance also attracted great attention. The medical imaging system earned positive comment not only for its superior image quality, but also its complete function which meet different needs of our customers. Besides, extend veterinary product line with brand-new CTS-800B and advanced DR system SR-2000 made visitors stop at our booth.
During four days' exhibition, more than 200 visitors from different countries visited our booth. Deeply impressed by the products, they gave positive feedback especially for the Omni series which focus on cardiology application.
Arab Health is one of the most important medical exhibitions in the Middle East even worldwide. SIUI has made its presence at Arab Health for years, solidifying its brand and raising its brand awareness around UAE countries.