Features
Function
Gallery
Download
The PAUT solution for rail welds is applicable to rail types such as 38#, 43#, 50#, 60# and 75#.
This PAUT testing system includes PA flaw detector SyncScan 16HT, tandem scanning crawler RWS-P02, linear PA probes with wedges, and special software for rail weld.
Efficiency: With ultrasonic PA linear scan, the probe is placed on the tread surface during the scanning process without moving.

Simple Operation: Inspector can angle the wave beam in multiple directions to cover more of the testing radius and spotting defects.

Sensitivity: PA strong acoustic beam energy is helpful for testing the defects which reflection signal is weak.

Wide Coverage: PA multi-angle scanning can avoid the leak case.

Software: The special software is designed according to the inspection process of rail welds.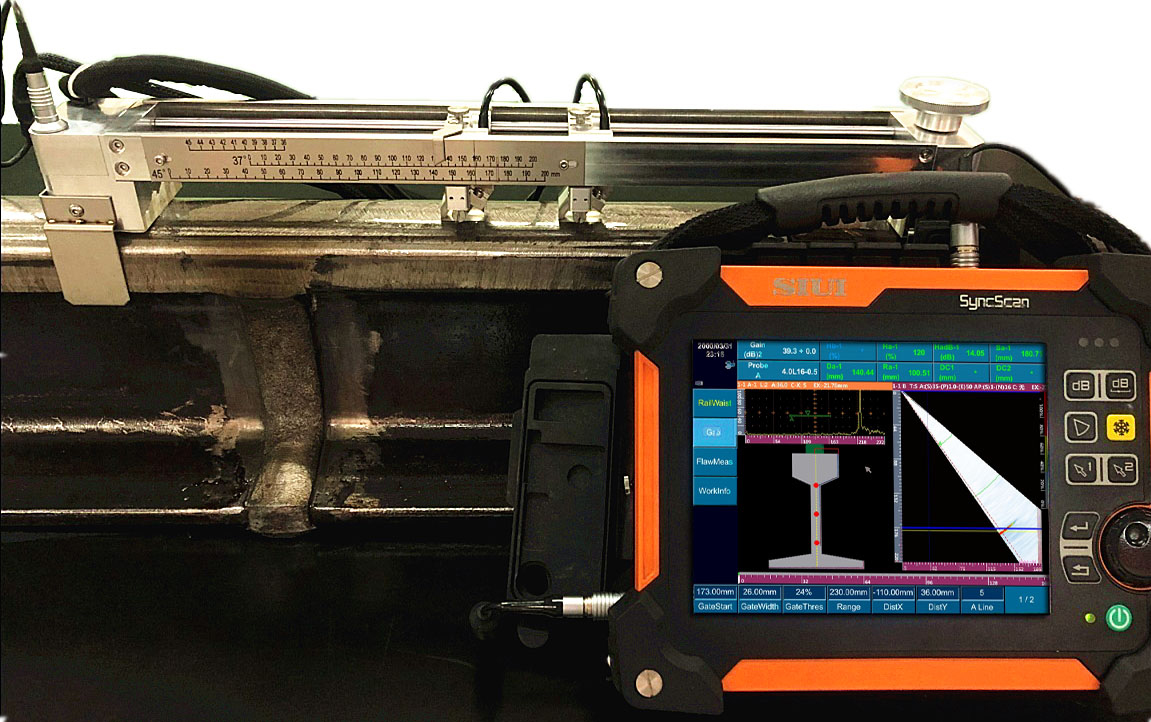 Tandem Scanning Crawler RWS-P02
Suitable for PA tandem scanning of rail welds (including thermite welding, pressure welding and flash welding).

Compact, portable and easy to operate, supporting encoder-ba

sed tandem scanning.

Two PA probes to work simultaneously to achieve T/R tandem scanning at rail web.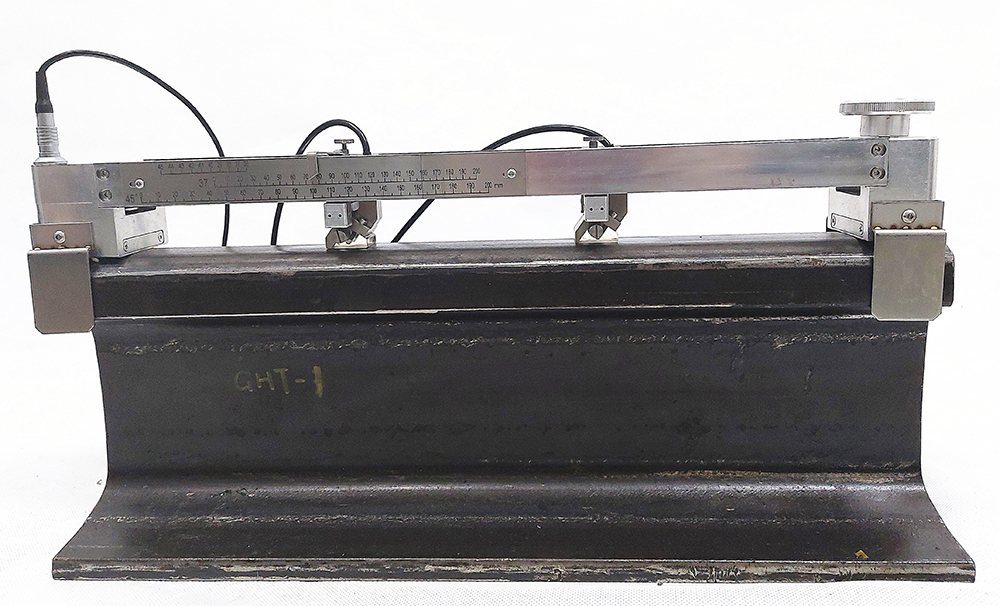 Magnetic Wedges
Suitable for the manual detection in transition zone with customized axial inside diameter and strong attachment.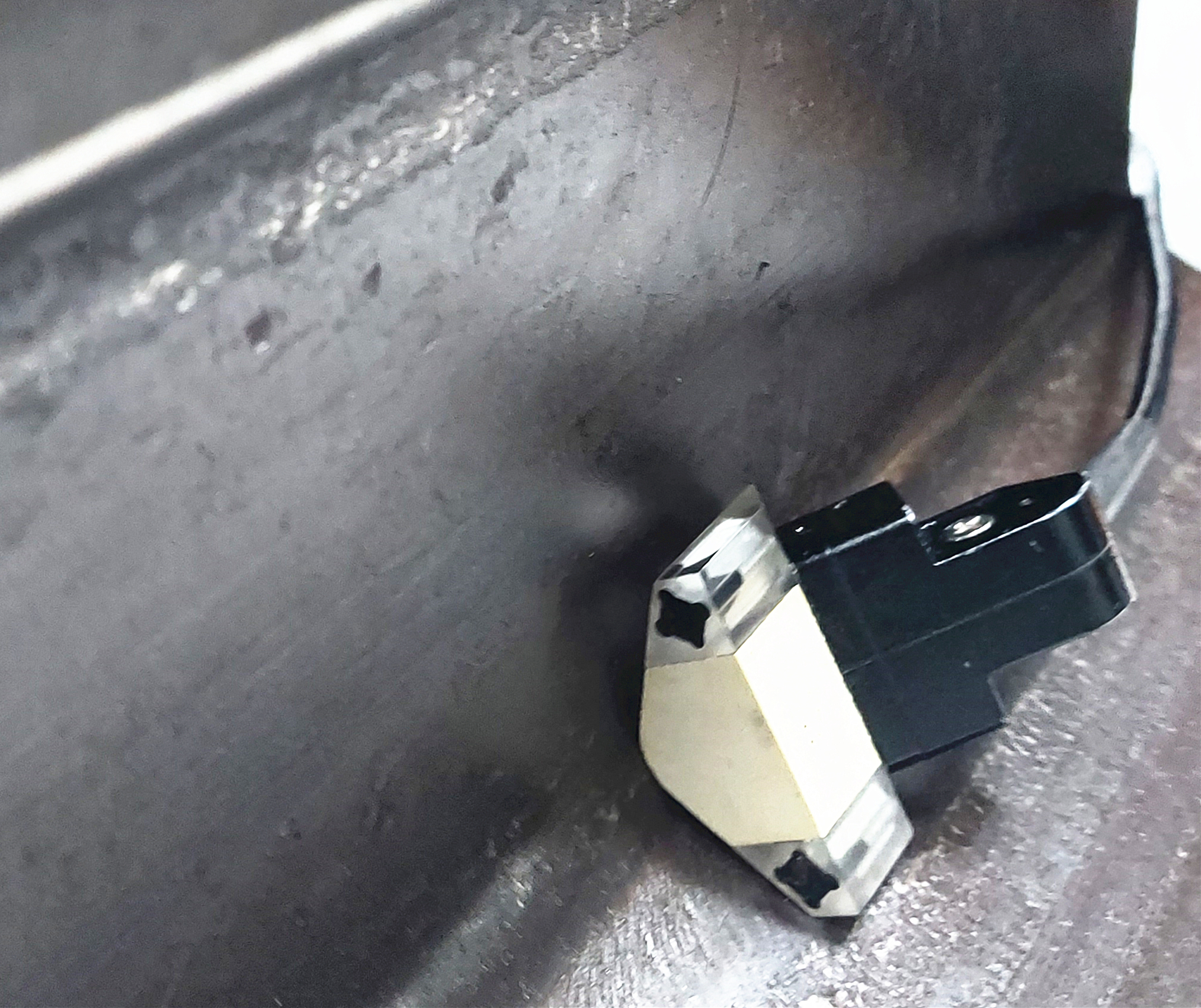 Software
Rail testing wizards (rail head, rail web, rail foot, rail zero and tandem) are developed subject to the testing techniques for different rail parts.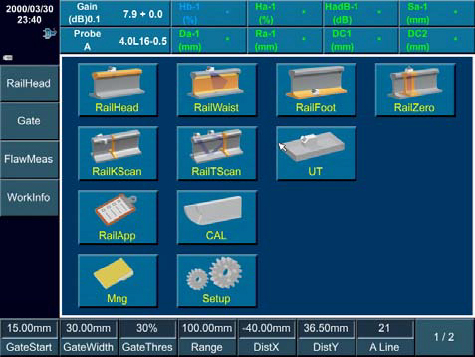 Test Result
Tandem scanning for rail weld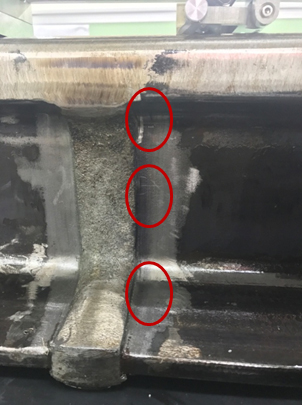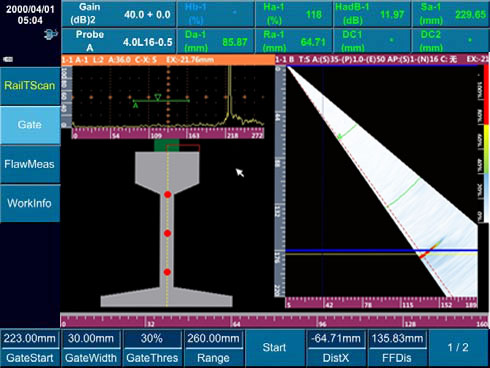 SuporUp PC Software