News
SIUI MAI Supports Remote Training for Portable DR System
It has been more than a month since the "COVID-19" epidemic outbreak, and the whole country is concerned about Wuhan, the epicenter of the novel coronavirus.
In recent days, the portable DR system SIUI donated has successfully arrived TaikangTongji (Wuhan) Hospital. The hospital was taken over by the armed forces to treat critically ill patients and run under the mode of Huoshenshan(Fire God Mountain) Hospital. Thus, TaikangTongji Hospital is in high alert and SIUI's engineers are not allowed to enter the hospital.
Time is life at this key moment. In order to make sure that the portable DR system can be put into service upon arriving, SIUI has consulted with the hospital and decided to use SIUI MAI, the product of medical IoT (Internet of Things) developed by SIUI to conduct remote online training for installment and operation.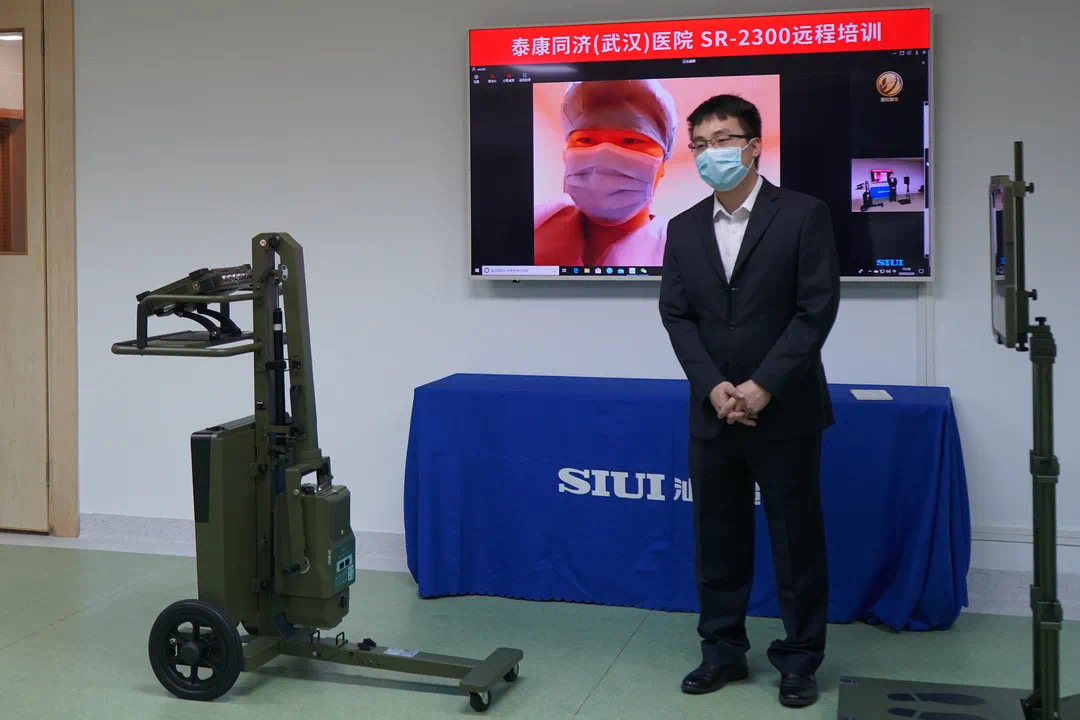 After successfully contacting with the doctors of TaikangTongji Hospital through SIUI MAI, SIUI'sengineers found that the portable DR system has already been installed. The doctors installed it by themselves and they have already acquired the basic operations of the DR. Meanwhile, they spoke highly of the convenient installment and easy operation of SIUI's portable DR system, they considered it applicable for battlefield and emergency.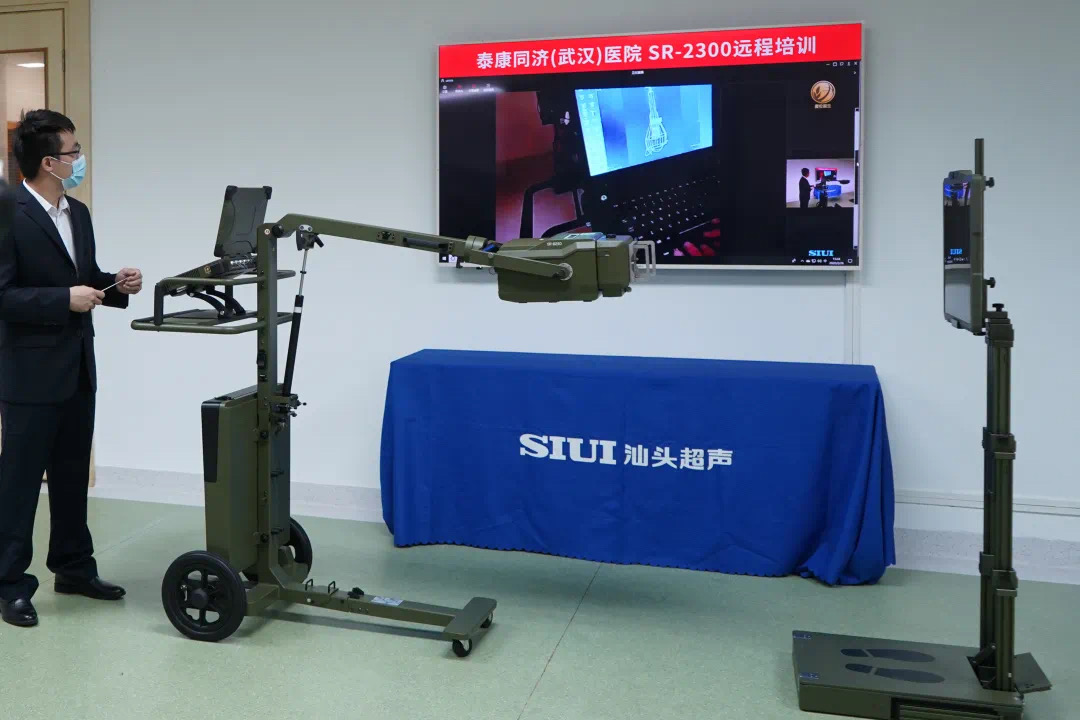 At last, SIUI's engineers communicated with the doctors and experts about the specific operations of the portable DR system through SIUI MAI. They shared ideas about user experience, parameter adjustment and relevant precautions, and they also took x-ray imaging in the real practice.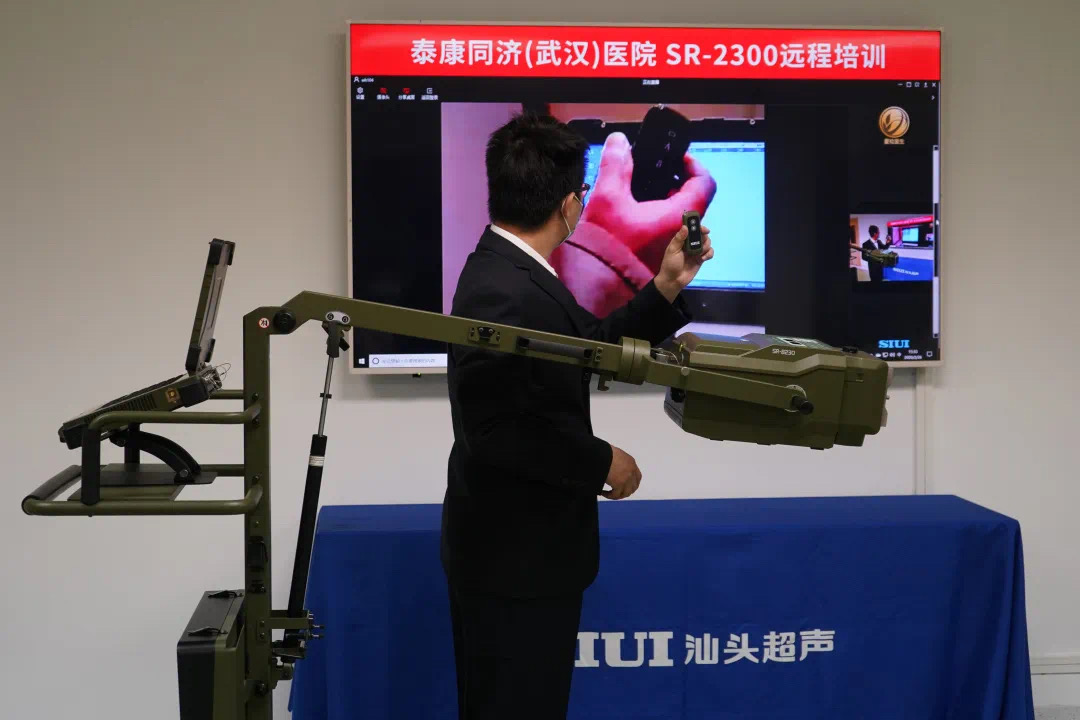 With SIUI MAI, the professional medical App which features premium images quality and advanced design for remote diagnosis of the radiology department, SIUI and TaikangTongji Hospital were able to communicate smoothly even though they were hundreds of miles away from each other. They successfully finished the remote operation training and adjustment in a short period of time. Meanwhile, SIUI's engineers will always on call to offer support for TaikangTongji Hospital.