Features
Function
Gallery
Download
For corrosion testing, we have formed a more advanced solution with a new set of corrosion testing system, including PAUT instrument SyncScan2, scanner MPS-02, DLA probe and special solution & analysis software. This solution is also suitable for coarse crystal and composite materials with severe attenuation.
Free 2D: Innovative combination of dual-axis coding and computer programming to achieve 360° coding.

Real-time: Real-time display of probe position and statistical information, visualize the detected area to avoid missing inspection.

Optimized: Scanner can be moved freely without drawing a fixed scanning track, optimizing the workflow.

Flexibility: Compact size, suitable for plates, pipes and complex workpieces.

Efficiency: Wide coverage, high density C-Scan, double crystals and phased array focusing.

Compatibility: Customizable probe holder size, suitable for a variety of probe types.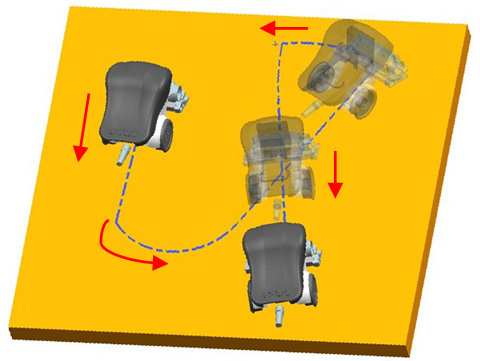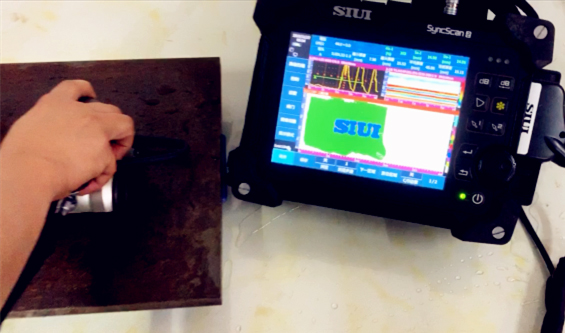 Corrosion Mapping Scanner MPS-02
IP68

Suitable for pipe OD≥100mm and plate with wall thickness≥4mm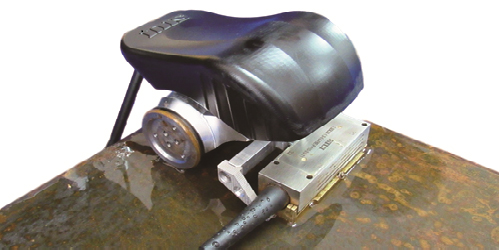 PA corrosion solution software
Professional testing wizard guides users step by step for a seamless workflow from setup to report.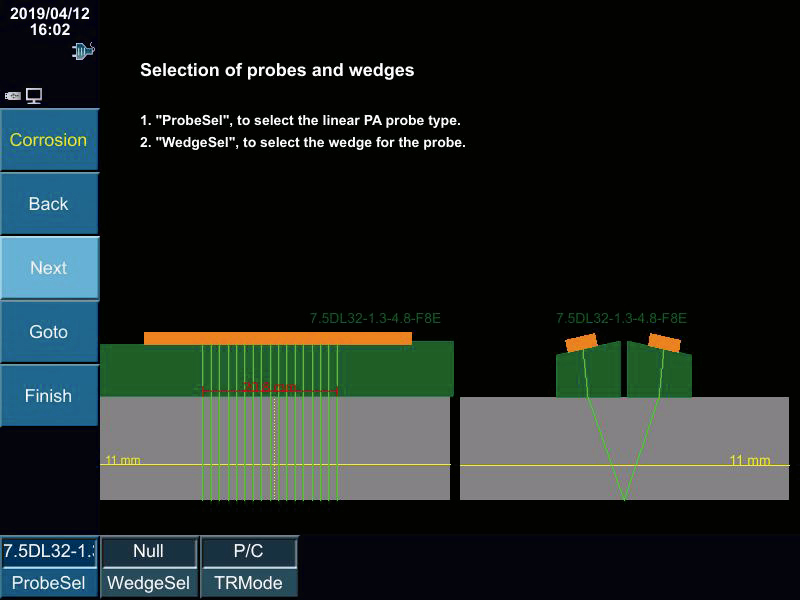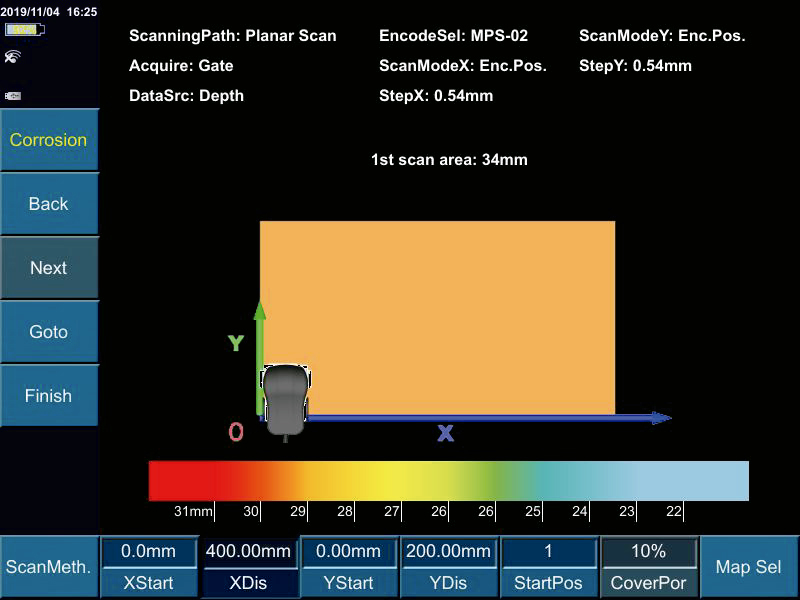 Test result
Scanning on plate (thickness 8mm)

Scanning on pipe (wall thickness 4mm)

Data analysis software SuporUp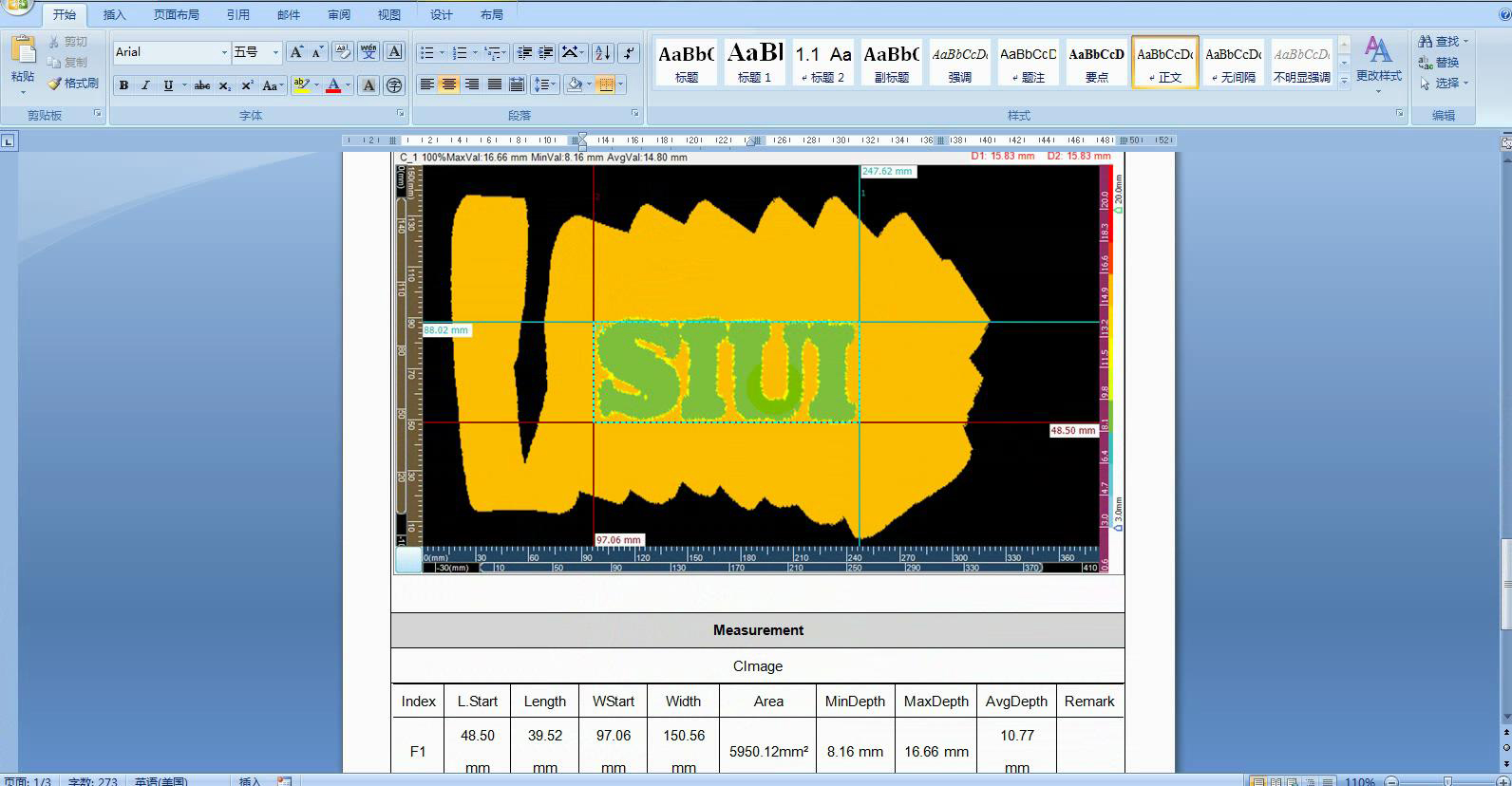 Defect measurement Report generation