News
SIUI Donates Portable DR System to Wuhan Hospital
SIUI's portable DR system was shipped overnight to TaikangTongji Hospital in Wuhan, the epicenter of the NCP( Novel Coronavirus Pneumonia) outbreak, on Feb. 17th.Time is life at this key moment. With the great effort of the team, the system has finished its manufacture, quality inspection and packing at full speed. Fulfilled with sincere blessing and wish, it was expected to arrive at the front line as soon as possible.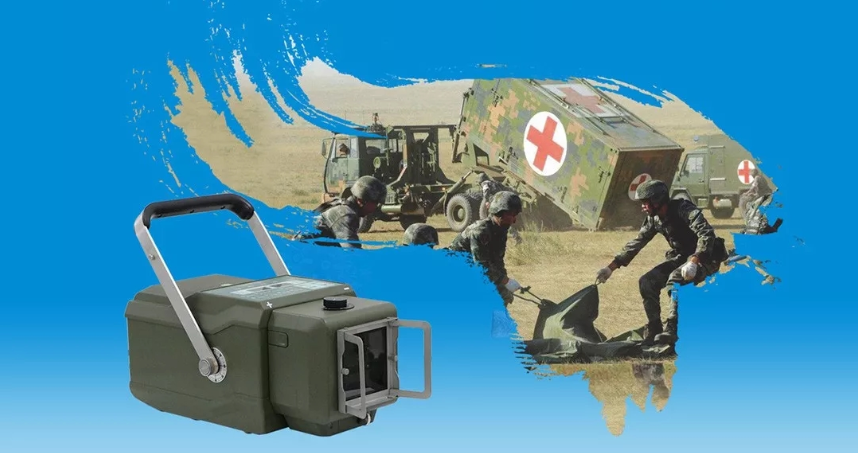 The portable DR system has passed the island test of military under high temperature, high humidity, high salinity and rain test, and the highland test and low temperature test in Tibet. Its excellent performance in the above tests has proved its world-leading adaptability in different extreme environments. Therefore, the system is definitely applicable for the whole body exam especially the lung exam anytime and anywhere. It will no doubt play an essential role in anti-epidemic work in TaikangTongji Hospital.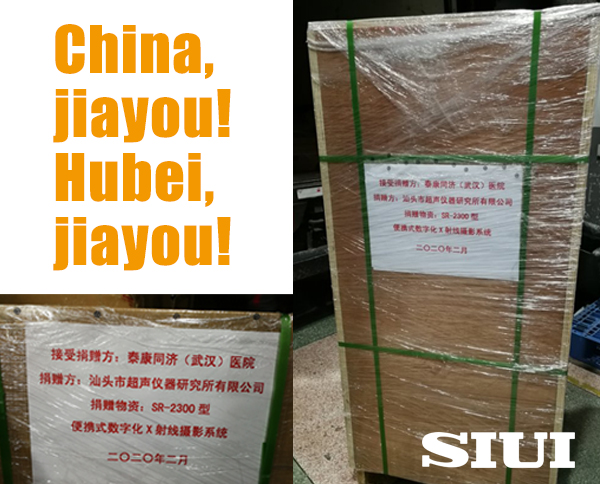 Wuhan TaikangTongji Hospital was officially appointed as the "Designate hospital for confirmed cases of NCP" on Feb. 8th. Five days later, it was taken over by the armed forces to treat critically ill patients and run under the mode of Huoshenshan(Fire God Mountain) Hospital. Until Feb. 16th, the hospital has already received 250 NCP infected patients and 13 of them were discharged from hospital upon recovery today.