Features
Function
Gallery
Download
This PAUT testing system includes PA flaw detector

SyncScan

/

SyncScan 2

, low profile crawler

LPS‐01/ 02

, PA probes with wedges, and special software for testing small diameter pipe, with OD ranging from 20.32‐114.3mm (0.84‐4.5 inch).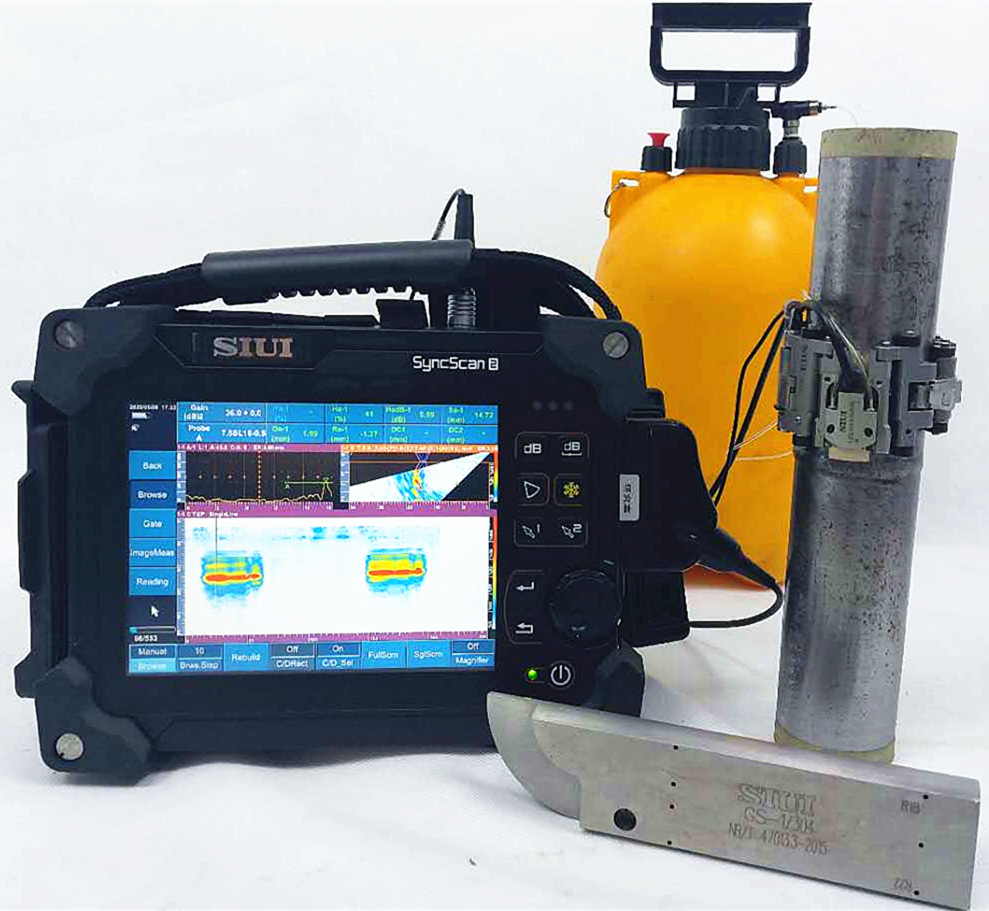 Slim Design: Enable to inspect pipes that have limited accessibility.

Easy Installed: Simple buckle design to easily buckle up and unbuckle the links for different pipe diameters. No need to disassemble the whole scanner.

Steady: Crawler can provide stable and constant pressure around the pipe full circumference.

Efficiency: Support up to two PA probes to cover the whole welds at one time.

Precision: Smooth‐rolling encoded movement to enable precise data acquisition and measurement.

Secure: Waterproof, rust‐free, and CE‐compliant.
Crawler LPS‐01/ 02




LPS‐01 for one‐side inspection LPS‐02 for dual‐side inspection
PA Pipe Girth Weld Solution Software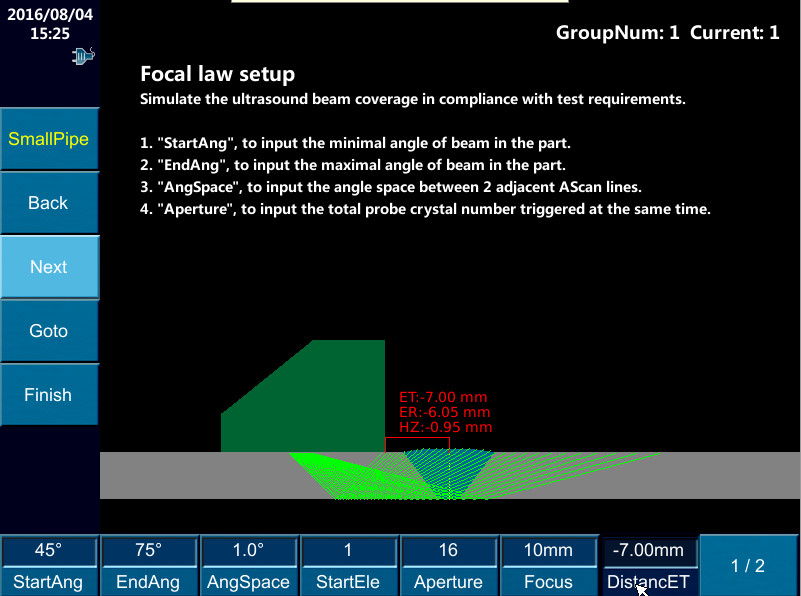 links assembly guide table
Beam coverage simulation

Test Result (PAUT vs. X‐ray)
Testing lack of penetration flaw for pipe (78x10mm)

Testing strip‐type flaw for pipe (45x8.0mm)

Testing no‐fusion flaw for pipe (32x8.0mm)

SuporUp PC Software for Data Analysis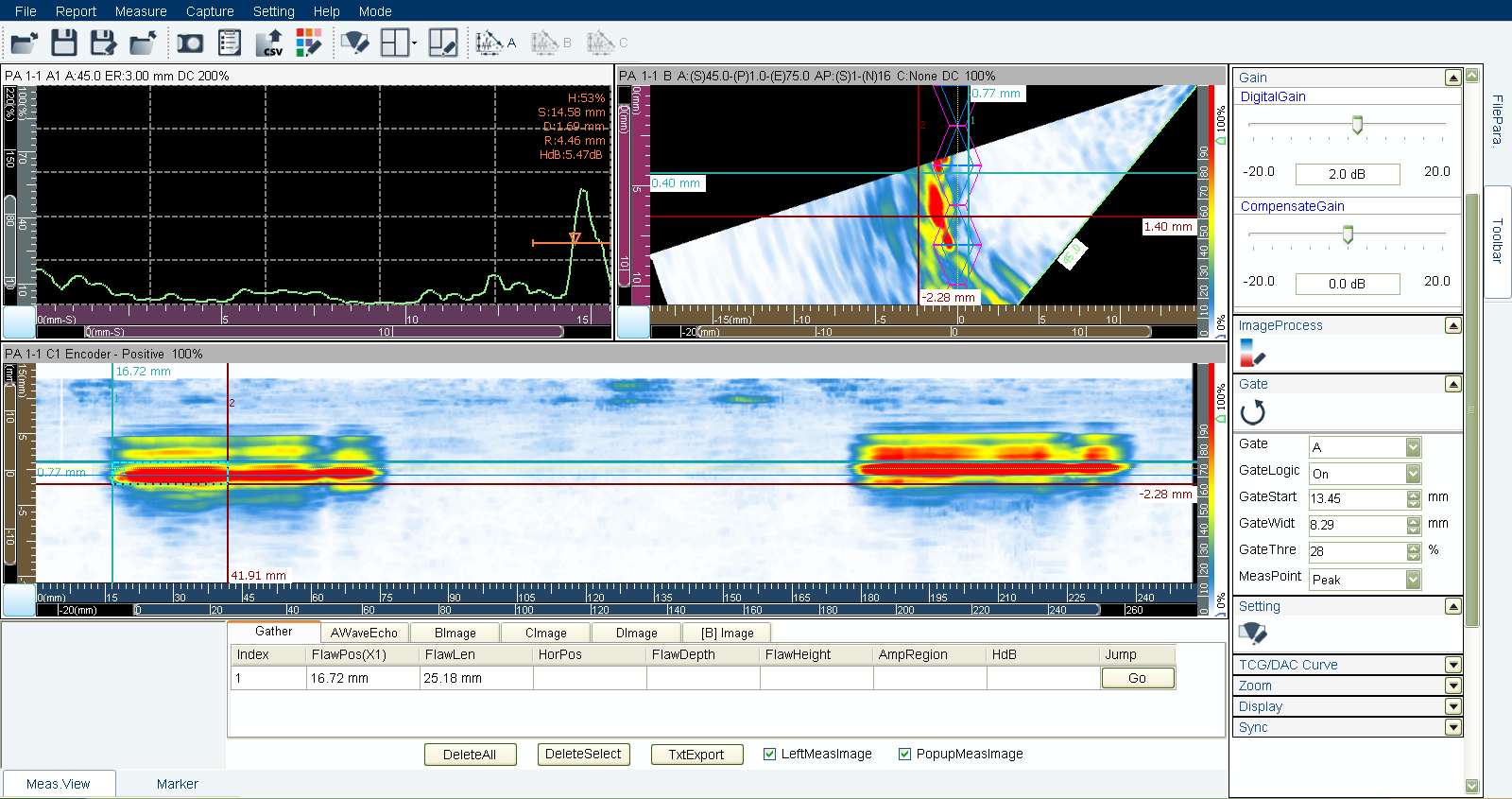 Test Report