Features
Function
Gallery
Download
This solution is suitable for weld inspection of long-distance oil and gas pipeline with OD 1000-1300mm (39.38-51.18 inch).
Manual or automatic scanning for selection.

PAUT+TOFD simultaneous testing improve testing speed significantly.

4 probes (2 PA +2 TOFD probes) can effectively cover welding area to improve defect detection rate.

The chain crawler helps to keep straight track and stable movement, ensuring the testing accuracy.
The PAUT testing system includes PA flaw detector

SyncScan 2

, crawler

CPS-01

, PA& TOFD probes with wedges, and special software.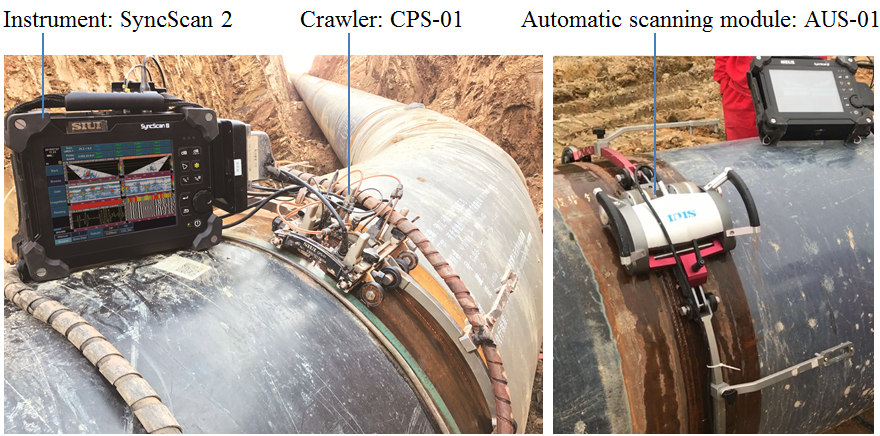 PA Long Pipe Solution Software




SuporUp PC Software